With our smartphones as a hub, we can get almost anything with just the swipe of our fingers. There are apps that can get us services when we want – from food, to a ride, to a handyman, to a dog walker, to even a bodyguard. This list goes on and on. This is the beauty of on demand mobile app. These apps sit inside your pocket and patiently wait to cater to each and every need of yours within merely minutes.
We are part of the "smartphone transformation", and, with that, everything around us, from expectations and the way we interact with brands is changing. On-demand apps have been gradually growing in popularity due to these expectations of the modern-day consumer.
On-demand mobile applications are creating a niche in the world thanks to professional mobile app developers. After the success of some On-demand businesses such as Uber and Airbnb, new entrepreneurs want to float in this new water of possibilities and potential. The on-demand economy is the result of technology companies thriving on the consumer demand by providing them with immediate goods and services.
Every year, more and more consumers are attracted by on-demand delivery apps. According to the UN NTRST research carried out in November 2017, the use of on-demand services greatly increased between 2016 to 2017 — from 24.9 million customers in 2016 to 41.5 million in 2017.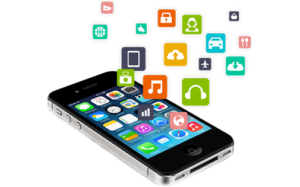 Benefits of On-demand Apps for Businesses
Part of what makes on-demand apps so popular, is that there are so many of them for various niches. These apps unleash the potential of mobility, and enhance the value of your business. The on-demand delivery apps of today make a variety of things possible. The demand that this benefit creates, can assist your business to grow. What's more, you can offer improved services and a pleasant experience to the customers that makes your company the number one in your industry.
Think of Uber and Airbnb. They have remained to be the favorite companies for investors. Many investors who originally missed the bus in these companies, later invested in these companies once they could see their promise. For these reasons, investors are now looking for the next big on-demand app that they can invest in early. If you have an on-demand delivery app that is efficient and user-friendly, you can attract many investors through gaining strong customer traction.
With a robust business plan, your commitment, and an excellent designed on-demand delivery app, these can work as an useful trio to attract investors. As a result, you can readily get crowd funding to strengthen your business footprint across the industry.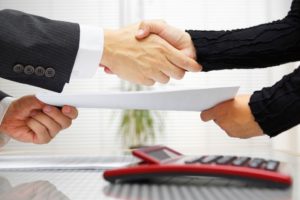 One of the reasons why on-demand apps are in demand, is it can meet the user's expectations with ease. On-demand app development services bring automation into the business processes, which enhances the comfort of customers. For example, it is possible to meet the expectation of same day delivery through an on-demand delivery app. As a result, these apps assist the companies to get loyal customers. Furthermore, on-demand apps are scalable to address the needs of the future.
If these are outcomes you are looking for, you can hire delivery app developers to modify and customize your app, in line with the current market trends and the user's expectations.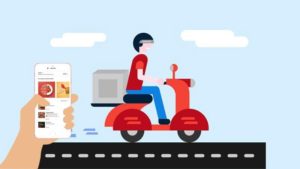 On-demand apps can assist you to make your services more customer-friendly, and help you to attract new customers. These apps makes it much more easy to build a sustainable customer base, which you can use to expand business beyond borders. Your competitors, who are yet to bring on-demand apps to the market, will be chasing your tail.
Mobile apps have come a long way since Steve Job's first predictions way back in 1983. Mobile apps are only going to continue gaining popularity, as the use of mobile devices for sourcing information and services continues to increase. Whilst reading this blog, someone in the world right now is strategizing how they can start an on-demand service to meet customers needs.
Being transparent with customers contributes to establishing trust. To ensure transparency and build trust, on-demand delivery applications are fitted with feedback systems. Feedback systems also let providers discover gaps in their performance, so they can fix them to improve customer satisfaction.
Each on-demand delivery service has different prices and use. This allows both the business owners and the customers to choose the service that fits their budget. From the customer's perspective, on-demand apps offer hot deals and special promotions on a daily basis. Business owners can save money with these apps, since they don't have to significantly invest in logistics, vehicles, and full-time couriers to deliver their products, as the on-demand service take care of it.
On-Demand Delivery use Cases and Examples
An on-demand delivery app is an excellent solution for local businesses. Even with the competition, an on-demand app is important for those who are starting a business, as well as for those who are already on the market but don't have an application. To better match market demand, you should examine the top industries involved in the on-demand economy.
Food
Having groceries or meals delivered anywhere and anytime is nothing new.
The food industry is the major niche of the on-demand delivery market, which offers many solutions including restaurant and grocery delivery app development, pizza delivery app development, and alcohol delivery app development services.
Healthcare
These applications enables users to connect to doctors one-on-one using their mobile devices wherever and whenever needed. Just like during an in-person doctor visit, in a mobile consultation, a physician performs an examination and makes recommendations on how you can improve your health. These services are available 24/7, which adds great convenience to the user.
Transportation & logistics
Today, on-demand logistics services are being vastly enhanced. These services are popular because they offer.
On-demand transportation;

Real-time tracking;

In-app messaging between customers and suppliers;

Quick payments;

Transparent pricing.

Conclusion.
The reason why on-demand apps are so popular, is its ability to offer unparalleled convenience. The on-demand economy is growing at an unbelievable fast pace. These services connects management, employees, and customers within a business. With an on-demand application, you can vastly improve customer services, helping you to reach a huge audience through a seamlessly-performing on-demand app.
We are one of the leading on-demand app development service providers globally. Our experienced app developers build feature-rich on-demand app for a variety of industry sectors. Get in touch to talk about some of the on-demand apps that we have already built, and to obtain tips on what you should be including in your on-demand concept.
On-Demand Services: –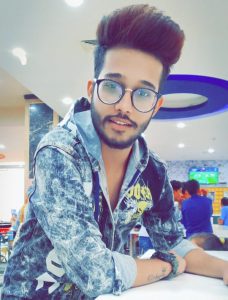 Jayesh is a senior content writer at Nimble AppGenie. A writer by day and reader by night, he specializes in technical blogging. He uses his curiosity and experience to write valuable content for small enterprises as well as large scale industries. Nimble AppGenie offers Sports Website and Ewallet app development as well as marketing services. Hire dedicated and skilled developers for your projects to achieve your desired goals.