Artificial Intelligence (AI) has changed every factor of our world and interactions. UI and UX Design is leading the manner for ease of use and inclusion of AI into each thing of our lives. The more extensive UX/UI layout becomes within the world of technology; the greater full-size AI will become. UX designers were accelerated to a number of the most important seats in groups all over the world. UI and UX Design could have a huge effect on our future.
AI is imminent… UI Design will expire
Artificial Intelligence is an intractable paradox that significantly impacts UI and UX design. Interaction Design and Visual Design are specifically affected by AI, and in the future, the interfaces will be designed by software, not by humans. The following are the main reasons behind all this.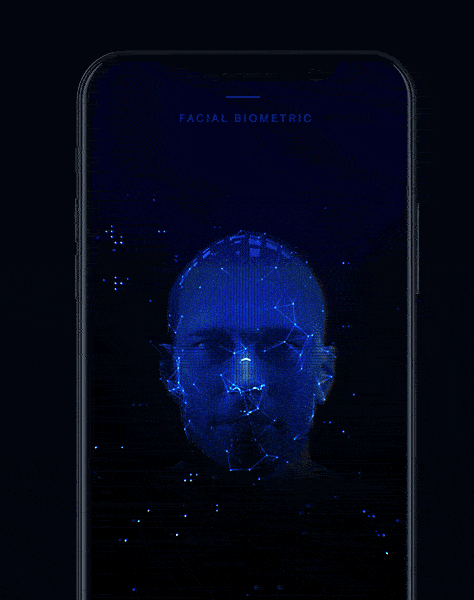 1. Personalized Responsive Design
Personalization is already winning the market of digital strategies, but with the AI, it will rise to the next level. With AI, the user experiences a smooth digital interface. Also, it will be easy for the UI layer to automatically re-render content according to the user's choice, taste, age, etc. This will change the question from "what type of content user want?" to "what kind of relation company have with the user?"
2.

The perfection of Interaction Design
Once an optimal way is identified for the user's interaction with a particular feature, then there is no need to develop new ways with every new design iteration.
Trends that are Changing the Future of UX
1. Conversational UX
Applications having no visible interface or commands to remember are increasing in the market at a rapid pace. Users can simply chat or talk with them just as they do with their family or friends. Conversational UX will bring a huge change in the way of human interaction with devices. Natural language recognition is increasing and in upcoming years, frictionless computing will be a new reality. OK Google, Call Billy. Hey Siri, find an Italian restaurant near me. Alexa, play cheap thrills. Tech leaders Apple, Amazon, and Google have already introduced conversational interfaces in the market.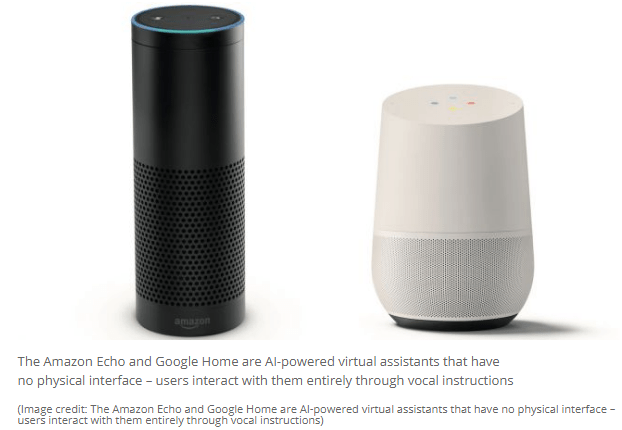 The future of human interaction with devices will be screenless. So developers won't be designing visual interfaces more often, instead, the development of conversational UX will rise. There are a few things you must keep in mind for your conversational designs.
Begin with an introduction about your conversational design

Make it clear that the thing on the other side is a bot

Verify proper answer before moving on to the next question
2. Attractive Designing Tools
Earlier developers used to hack design tools for creating designs for your web. They integrated new technologies with Illustrator and Photoshop to create mockups, flows, and wireframes. Organizations have now realized the importance of interactive and attractive UX. Now they are investing in it to generate business profits. Various new web designing tools with updated features have been introduced in the market.
Currently, the king of the designing market is Sketch, a tool developed for focused interface designing. As it provides a robust set of plugins and features for developing the UX interface, it has become to top choice for most of the designers.
Adobe launched its new UI and UX Design tool called XD to give a tough competition to Sketch. It has a feature of prototyping components and offers windows compatibility. On the other hand, Figma is a new tool that runs on a web browser and allows real-time collaboration is also gaining popularity and could offer new scopes for UX designing in the future.
The prototyping is continuously evolving. A new plugin called Craft has been launched by InVision for both Sketch and Photoshop. It helps users in creating web designs with sync styles, real data, and prototypes. Facebook has its own prototyping tool Origami Studio and on the other hand, Framer is continuously rolling out updates to make designing better and flexible.
3. Mobile is Future
Luke Wroblewski suggested that the website should be developed for mobile-first. The number of mobile users is increasing at a rapid pace; this means that mobile technology is immortal. Due to the increase in mobile phone users, the use of the internet is also increasing. The reports tell that there is a comparatively number of mobile users than PC users. Smartphones have changed our way of accessing information and communicating with each other. But still, mobile UX is bad and not smooth.
4. Integrated Designing
If you are planning to create designs, then you must keep in mind that technology is emerging at a rapid pace and mobile phones are becoming smarter, powerful, and integrated. Apps are beginning to respond according to the user's needs and preferences. Enter a restaurant and the app will suggest to you what to order according to your likes. Want to travel around the town, your phone will help you with the in-app map feature.
The integration of data and services is also increasing. Now you don't have to open a specific app to perform a task, instead, you can use voice commands to perform various tasks. Apps that cannot integrate with each other seems like broken user experience. We can easily interact with the appliances and devices of our homes, offices, and car as well as using mobile devices. To provide a better user experience, these apps also communicate and share information with each other.
Developing a Library
The Airbnb Design Language System is a collection of components defined by shared principles and patterns
Maintaining and developing an effective design system needs a huge investment. Airbnb team identified the paradoxes in its product and then created its first design system for the products. Designers created multiple designs and laid out the screens side-by-side to find out where the experiences were breaking.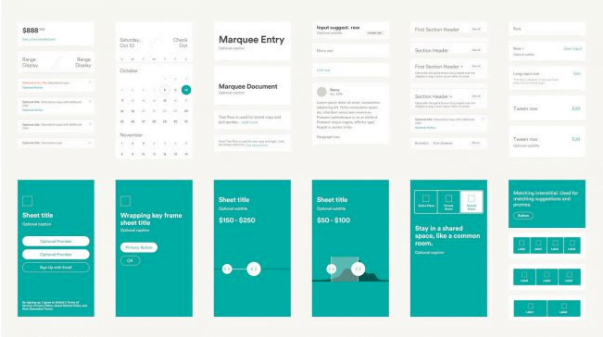 Efficient pattern libraries help in providing annotations, descriptions, and contextual details. Pattern libraries act as a centralized hub for all the features of the user interface. These libraries also show the pattern and code modifications as well as also allows the users to add real-time data into patterns. Like any other product, designing also needs maintenance and updates to succeed. Big organizations like Salesforce and Google also have a dedicated team of designers for improving their design systems regularly.
UX of Virtual Reality
Now with the continuous emergence of the technology, UX is not only limited to mobile screens or desktop. Virtual reality the new and exciting design challenge, which has been in the market for some time. But due to headsets like Oculus Rift, VR has become more accessible and interesting. Designing for a flat screen is a lot easier than designing for two-dimensional screens. However, it is not possible to translate 2-D design principles into three-dimensional design environments.
Fast and Easy Designing
Once a certain aspect of the design is created, there is no need to start from the beginning every time you develop a new web app. With AI, it will be easy for the software to store all the required information itself, making it possible for the software to create ideal UX designs immediately. AI libraries stores the components and tools used for interaction, which can be accessed whenever needed.
Conclusion
This year we ought to try and pay attention to new voices and look at UX design from a one-of-a-kind attitude. Rather than blindly following newly announced developments and adopting the hottest technology, we need to stay conscious of what those changes will convey to us. Will it be a developed brand character or a completely new approach to supplying and interacting along with your product? We're looking forward to seeing these changes spring to existence.