Nowadays people are actually not ready to take the pain of standing in line for depositing cash or making a transfer. With technology evolving every day, mobile app development companies are providing new and creative applications for customers to manage their finances each day. One type of these applications is the e-Wallet. e-Wallets help a vast amount of people and service providers, as they can now go online, and provide the online payment options to their customers.
The number of companies investing in mobile payments has increased dramatically. Many banks now offer e-wallets that allow customers to make payments in one click, by using only their mobile phones. It's safe to say that it is a major influencer in the digital money market.
What is an e-Wallet app?
An e-Wallet is sometimes called a digital wallet. It is an electronic device or online service that allows an individual to make electronic transactions. It is a safe and convenient mode of making payments to service providers and also for transferring money to your contacts.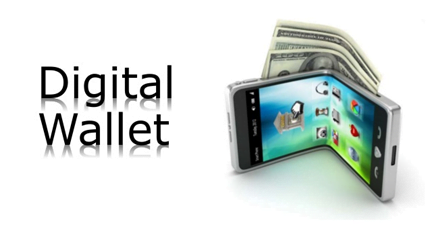 Its utility is the same as a credit or debit card but protected with a password, and very useful for those who don't use internet banking, don't possess a credit card or prefer to not make online card payments. An individual's bank account can also be linked to the e-Wallet. They might also have their driver's license, health card, loyalty card(s) and other ID documents stored on the phone for the user's convenience.
Why should you build an e-Wallet app?
There are dozens of mobile wallet apps already available in the market for a long time. Despite mobile wallets being a highly-competitive market, there are still widespread opportunities within the industry. So, when developing your e-Wallet app, make yours stand out from the established norm.
Before you begin the development on your e-Wallet app, get yourself familiarized with the features involved:
1. Research and Get Facts About the Market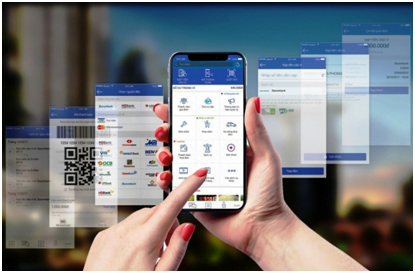 Earlier people used to go out to buy goods and services, with it predominately being paid in cash. However, this process has now been made easier with the help of online shopping apps and their integration with payment gateways.
e-Wallet mobile apps have started setting new records with evolving technology. Apps like Paytm, Amazon Pay, Samsung Pay, PhonePe, Mobikwik and many more have proven to be very helpful, and have reduced the load of carrying cash.
A few technologies used by mobile app developers for e-Wallets are Bluetooth, Beacon, Blockchain, Scan QR code, and Near Communication Field.
2. e-Wallet and its features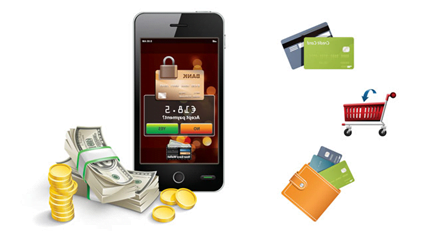 An e-Wallet is a digital wallet that lets people pay through smartphones anywhere and at any time. These are like your own personal digital payment cards working on your mobile. You can receive funds, transfer funds, and pay funds.
Some e-Wallets provide transactions in various different currencies and utilize this functionality through different technologies like NFC and QR code for the transfer of money.
3. The Development Process
In the application development process, it is essential to work with a team that clearly understands the e-Wallet app development process. Through fewer changes, a team with e-Wallet expertise will save you both time and money, through fewer resources being needed to work on the project, and the mobile application is completed much quicker and therefore ready for launch in a reliable time frame.
To develop a successful app, an innovative e-Wallet will require input from great designers, product managers, developers, and testers. The combination of our understanding of e-Wallets, and the range of expertise in our team explains why Nimble AppGenie is an extremely popular choice for creating e-Wallet applications.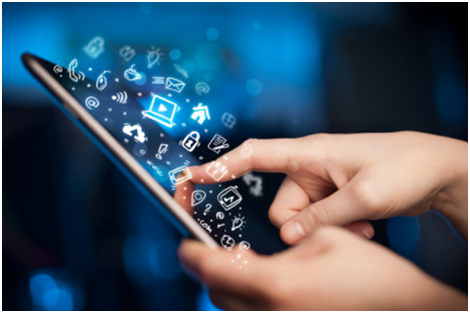 4. Cost of developing an e-Wallet
Different companies have different charges. The cost different companies charge is largely dependent on the team's expertise. Some of these companies charge based on the working hours spent on the project, whilst other companies charge on expected resources and time required to complete the project.
e-Wallets have become extremely popular. This has been aided by evolving technology, as well as new entrants in the e-Wallet industry, who are working to introduce new and innovative features into these applications.
The total cost of e-Wallet Mobile app development is typically around $50,000 to $80,000. Applications that integrate different features such as Paytm, can potentially cost $100,000 to $ 150,000.
5. e–Wallet components
An e-Wallet has both a software and information component. The software component stores personal information that provides security and also encryption of the data. The information component is a database of details that are provided by the user. This often includes their name, shipping address, payment method, amount to be paid as well as their credit or debit card details.
CONCLUSION
Simply put and taking all the above into consideration, the users of today prefer a simple process to access payment services. Therefore, ensure that your mobile wallet app development team makes your e-Wallet app easy-to-use, light, and fully optimized for the end-user.
Additionally, if you have an idea for an e-Wallet or Finance application, do not hesitate to contact us as we are a leading app development company for Finance based applications. This is because of our commitment to robust, high-quality development that is based on providing maximum value for your end-users.
Subscribe to our blog to get the latest updates and tips on app development and tech business.