Banks have been around for a long time. But it wasn't until recently that concept of mobile banking was introduced. And the next thing you know, there are around 2 billion people using online banking services.
With the introduction of industry 4.0, it's again the time of innovation, and this time it came in form of Mobile Banking apps. Fintech as we know it is progressing fast and today, you can handle your account from your phone.
The good concept right? Well, mobile banking apps are growing more prominent in the market and they can help businesses generate millions if not billions in this huge market. But for that, you need Fintech application development.
So, how do you develop a mobile banking app that is secure? In this blog, we shall be discussing everything related to that. But first, let's see, what is a mobile banking app exactly?
What Is Mobile Banking App?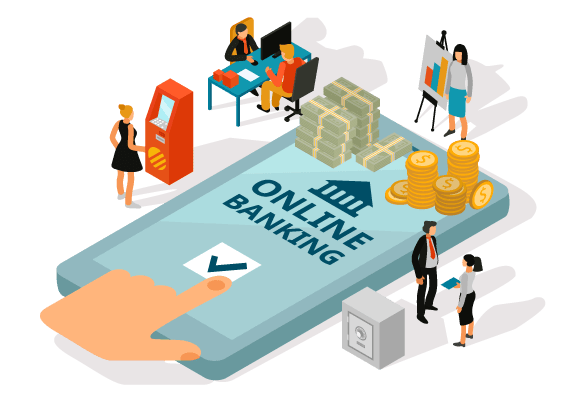 Everyone knows what banking is. It includes checking the balance of your account, transferring funds, applying for a long, changing bank details,  updating information, checking payment status, and whatnot.
Now, imagine if you could do all of this from your mobile phone. Amazing right? This is what a mobile banking app is. These fintech applications let you do all of that in front of your handheld devices like phones and tablets.
This is as far as "what" is concerned. And needless to say, this concept attracts a lot of businesses. If you are someone who wants to develop a fintech app of your own, stick till the end of the blog, you will know how to do it.
As of now, let's look at why mobile banking apps are gaining popularity.
Why Mobile Banking Apps are Important?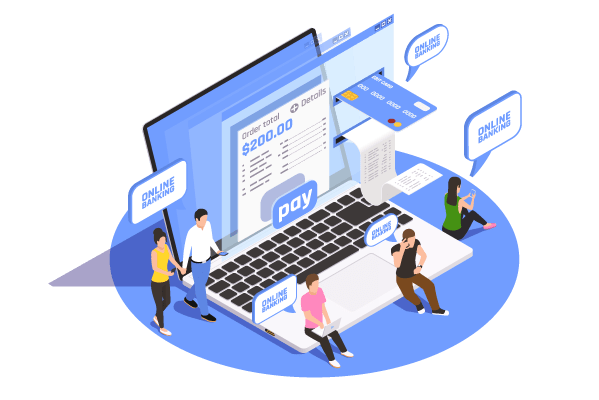 The popularity of mobile banking applications has seen skyrocketing rise and there is a good reason behind it. So, what is the reason behind it?
Well, the reason is that mobile banking apps are made per today's fast-paced lifestyle. Nobody has time to visit the bank for every small task. Internal banking apps enable you to do all of that from the comfort of your house, during the commute, or wherever you want.
Unlike banks, these mobile apps are accessible 24/7 and you don't need to file a form to transfer money. In addition to this, you can pay all of your bills with a click or even automate your monthly EMIs. And most of all, Internet banking apps bring in a sense of security to the table.
Furthermore, customers aren't the only ones who benefit from mobile banking apps. As it turns out, it is beneficial for both sides and banks are experience ease of business too. For instance, by using these apps banks can reduce their expenses significantly.
In addition to this, they can also improve and personalize customer experience using various technologies like Machine learning, Chatbots, and so on. Best of all, mobile banking apps enable the organization to improve its ROI.
All in all, mobile banking apps are highly beneficial for both sides. And this is a major reason, "Why" you should consider Fintech app development services.
The market: Fintech & Mobile Banking app trends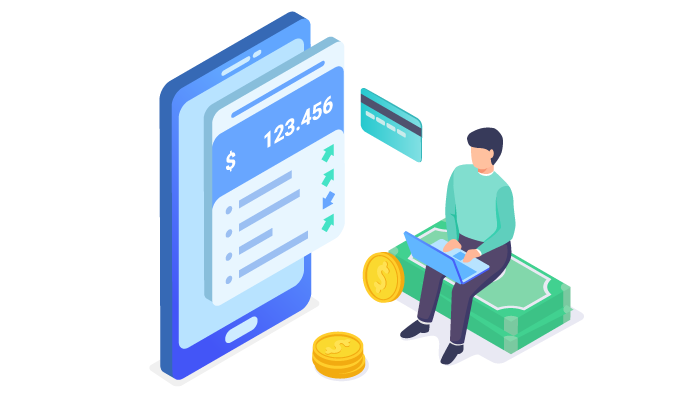 The financial industry has always been an attractive and rich one. And this has been perfectly inherited by the fintech and mobile banking app market.  It has been seen that there is steady growth and much more potential Mobile banking development market.
As per statistics, there are over 7 billion mobile phone users out of which, 3 billion are expected to use mobile banking.
Around 50% of consumers use a bank's mobile app when applying for loans and other financial products.
E-wallet apps like PayPal have seen explosive growth across the globe.
Statista claims mobile payment transactions will cross the $ 190 billion mark by the end of this year.
Ever since Covid hit us, as many as 55% of people have resorted to contactless pay through mobile banking apps.
These are some of the stats that show the huge potential this market holds. With banking giants like Citibank, Wells Fargo, USAA, Ally Bank, and Capital One pushing for mobile banking apps, we can expect to see some innovation in the come years.
And these numbers are only growing with new generations of people coming in. It has been noticed that 97% of millennials use some kind of E-wallet of mobile banking application. Moreover, 91% of Gen Xers and 79% of Baby Boomers also benefit from this new emerging trend.
Now that we are done with why, how, and for whom, let's look at some of the advantages you get with developing a fintech app.
Advantages of Mobile Banking App Development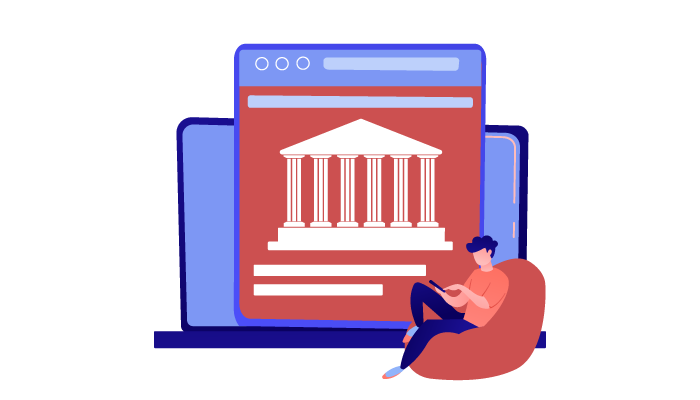 Mobile banking apps offer almost endless possibilities and advantages. But any business who is investing money in an app wants to know about the advantages before they go and consult on demand app development services.
So, the advantages of mobile banking app development are, as mentioned below:
Large user Base
The very first advantage that most of us are already familiar with is the large and ever-growing user base. Currently, there are over 7 billion mobile phone users. And every person has a bank account. Combine these two and you get a large potential user base.
For instance, in EU and US alone, there are over 200 million people using mobile banking users. And these numbers are increasing at an unremarkable rate.
More Data
In the age of information, Data is gold. And with a mobile banking app, you can collect an endless amount of data.
This can be further used to gain insight into the market, observe customer behavior, improve the services, introduce new services, and the list goes on. The fintech tools enable you to use the data and convert it into useful information.
The more data you have the more possibilities show themselves. And all of it is possible with help of a mobile banking app. If this is not an advantage, then we don't know what is.
Improved Marketing
Marketing, digital or otherwise is a big way to make your services and business known. While there are many who know how to market their products, what they lack is a medium.
Speaking of marketing, Mobile banking apps or any app for that reason is an excellent source of marketing.
With this app, you will be able to market new services, features, or products, through the notification and UI components themselves. And the best part is, there is no additional cost for this. Giving you the best of both worlds.

True 24/7 Service
There are many businesses that claim 24/7 services. But we all know how much of that is reality. And you can't blame them. Keeping a business running for 24 hours can be challenging and this is clearly seen in physical bank branches.
However, if you want to achieve true 24/7 service, it can be easily done with a mobile banking app. Because the customer can do most of their day-to-day banking-related tasks straight from the app.
Isn't this just amazing? Yes, it is.
Innovation
There is nothing that screams innovation like a mobile banking app. It makes everything better from day-to-day banking tasks like balance checking, making payments, funds transfer, and so on to applying for financial products, opening a new bank account, and so on.
And there is no one who doesn't love innovation.
Environment Friendly
Banks waste a lot of paper since traditional every other task required you to fill out a form or print out something. However, the same is not the case with the mobile banking app.
There is no paperwork, no paper waste, and it's all-around environment-friendly.
Personalization
Remember, we talked about all the data involved and that can be gathered through the mobile banking app. So, another application of that data is providing personalized services.
While we are all equal, there are no two people who are "same". Everyone has different needs, likes, dislikes, and so on.
And with help of a mobile banking app, you can offer them personalized services, that fit their need perfectly.
Reward Programs:
Reward programs or loyalty programs have been around for a while. But the high complexity related to them often discourages customers.
Now, you can embed this reward program straight into the app. These loyalty systems have been proven to attract more customers and engage the existing ones.
Security
Lastly, but most importantly, mobile banking apps are highly secure. There are multiple levels of security like pin code, biometrics, OTP, registered number, and others.
In addition to this, both the bank and the customer can check everything in real-time. Thus, enabling them to report a fraud and mistake as soon as possible.
These are the many benefits of the mobile banking app. And as you can see, mobile banking apps are leading us toward the future. But speaking of a mobile app, the first thing that comes to mind is, Features:
Features to Include in Mobile banking app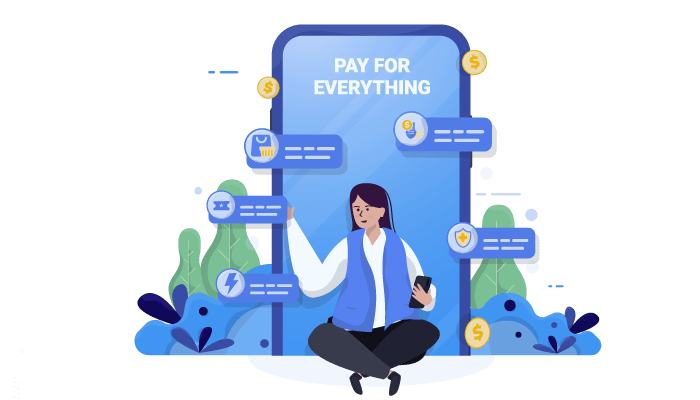 Features are the backbone of a mobile application. In the case of a mobile banking app, the features become even more important.
While you can always come up with new features, here, we shall be looking at some basic ones that are must-haves. So, when you consult Fintech App developers, you can ask them to include this.
With this being said, let's get right into it;
Full Proof Security
Security or protection is a much-desired attribute when speaking of banking. And this becomes even more important for a mobile banking app.
So, the first thing you need to do is introduce features to make your mobile banking app more secure. This can be done with data protection measures like"
Biometrics
Dual step verification
OTP
PIN/Passwords Authentication.
Encryption Technology
While these are the basic ones, there are other things that you can do to make your app more secure. But you get the gist of it.
The Basic Operations
There are some operations that everyone uses when speaking of banking. Now, it is important to include the features that facilitate the same. As such, these include:
Bill payment
Account balance Checking
Transfer Funds
Transaction History
Deposit money
These features should be included in Banking App development, without exception.
Push notification/Custom Alert
Push notification has become a must-have feature for every app. They alert you of all the transactions that are going on as well as the other activities.
But much like anything, excess notifications can be quite irritating, and you don't want the user to delete the app just for that reason.
This is why you need to add a feature for custom alerts. Here, the user can choose what they want to be notified for and whatnot. This also adds to the personalized user experience of the app.
Offline mode
Since the banking apps are connected to the bank server, an internet connection is a must. However, reality as we know it doesn't always work that way. Sometimes we are in a situation where we don't have an internet connection.
For times like these, you should introduce the offline feature. Yes, we know you can't do everything offline. However, the app can always provide basic information related to the account. This makes the mobile app much more versatile and flexible. Thus, appeasing user needs.

Geo-location
Most banking app comes with the geo-location feature and it is pretty useful too.
For instance, if you are looking for a nearby ATM the bank. You can just use the app which will find the nearest ATM based on your location.
Apart from this, it can also be used to find the nearest bank branch and so on.
24/7 support
As we discussed in the advantages, mobile banking lets you enable true 24/7 services. Thus, there should be a feature based on that.
Integrating the app with chatbots and other support technologies, let you provide round-the-clock technical and customer support services.
Personalized finance management
Industry 4.0 is all about automation and personalization. So why should Fintech fall behind?
With a personalized finance management feature, the user can manage their funds how they want to. They can get budgeting tips and improve their savings funds.
Moreover, banks can even provide custom financial advice to the user, adding to the overall personalized experience.
Integration with wearables
Wearables are one of the Mega Trends of today's world. Their application has been seen everywhere, starting from fitness to finance.
Wearable integration enables notification to the smartwatch or other wearable devices. This combined with other features provides an excellent user experience.
Blockchain
Blockchain and cryptocurrencies are quite popular and don't need an introduction. And there has been quite some application of this technology.
And why not, blockchain offers faster speed, more accurate results, and unbelievable security.
Cardless ATM access
People carry fewer and fewer things with them since their mobile phones can do almost everything. Recently we went mostly cashless. And it's about time to go Cardless.
Some of the top banks have enabled Cardless ATM withdrawal and access. This is one of those features that can make your banking app stand out from the rest.
These are the features that you should consider adding to your mobile banking app. And now that we are done with this, it's time to answer the big question. How to develop a mobile banking app? This shall be answered in the next section:
Steps of Fintech application development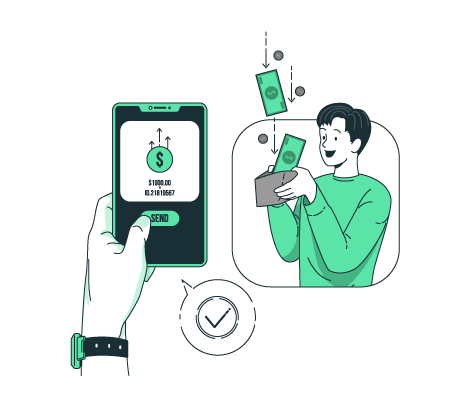 Developing a Fintech application can be a bit complex. However, in this section, we shall be talking all about fintech mobile app development.
So, with this said, let's get right into it:
Market Research
The very first thing that you need to do is conduct market research. This is also a good opportunity to analyze the customer and see where they lack. You can later improve on these points.
Ideation
Once the market audit is done, you can use the information gathered to come up with an idea. In case, you already have an idea, you cross-check it with the market conditions and find ways to monetize it.
This is an important step that requires special attention. When done with this, we can move to the next one.
Regulations and Laws
Since we are talking about a banking app, there are some regulations that you need to follow and some certifications that you need to acquire.
This can be different based on your location, but with a little bit of research and help from government agencies, you will be able to do it.
Choose an App Platform
Mobile applications are developed on the platform. IOS and Android are two popular ones.
So, here you have to choose between Android or iPhone app development services. Both of these are good and provide various benefits.
Based on the specification of your project, you can choose the one that best fits your needs.
User Interface/ Features
User interface plays a big role in attracting and engaging users. Now, you need to choose or custom makes a design that is inclusive and easy to navigate.
As far as, features are concerned, we discussed them in detail prior to the blog.
Hire Banking app developers
This is the time when you hire banking app developers. And they will start the coding process.
The development process is the most time-consuming one and rightfully so. here, the different components are combined and a real mobile banking application is made.
After this, we can move to the testing stage.
Testing & Deployment
The testing process is one of the most important ones. For it is in this step that developers test the app for bugs and possible faults. When found, the necessary changes are made. Once all of this is done, the app is ready to be deployed.
And depending on the platform it is either deployed on the iOS app store or Google's Play store.
Banking App Maintenance
The development process technically ended with the testing and deployment. However, if you want the app to be successful. You need mobile app maintenance services.
These services keep the app up and running, ensuring it keeps its success in the market.
How much does it cost to develop a mobile banking app?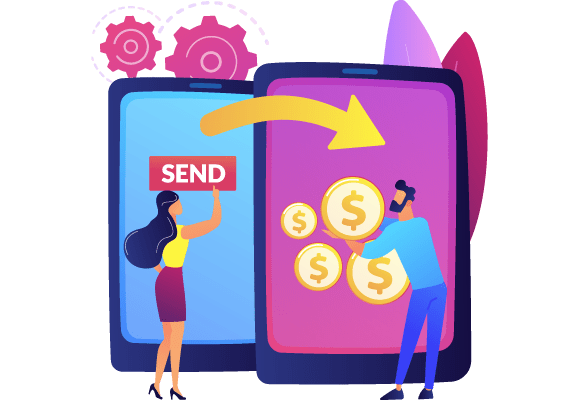 The cost of mobile banking app cannot be pinpointed. Mobile banking software solutions' costs can vary based on various factors. Some of these are, as mentioned below:
Developers location
App development platform
Experience of developer
Size of the app
Tech stack
These are the major factors that affect development costs. Now, if you want a closer estimate, it is recommended you should consult an on-demand mobile app development company.
Conclusion
Banking apps are the future. And we saw in this blog everything related to the same. Now, if you want to develop your own Banking app, it is recommended that you consult a Fintech app Development Company. They will guide you better based on your project needs and other specific requirements.