EdTech stands for Education Technology. The purpose of EdTech solutions is to improve education accessibility and efficiency. While I was reading a report by 'Grand View Research', I found that Global Education Technology's market size was valued at USD 76.4 billion in 2019, whereas for 2020 the Market stood at USD 89.07 billion with a Compound Annual Growth Rate of 18.1% for the forecast period from 2020 to 2027. Technologies enables many EdTech solutions like the Classroom Management System, Learning Management System, School Information System, Talent Management System, Self-Learning Solutions, and Student Response System.
These solutions are powered by technologies such as Robotic Process Automation, Big Data Analytics, Artificial Intelligence, Machine Learning, Augmented Reality, and Virtual reality to enable digital transformation. 
Big players like IBM and BYJU make use of education technologies to provide platforms for educators and students to access digital learning in AI, cybersecurity, cloud computing, and many more. 
Recently IBM has launched a Public-Education Model named P-TECH to provide academic, technical, and professional skills. 
Recently Blackboard has also launched Blackboard Unite for K-12, with the motive to "Reach Everyone and Teach Everyone." They provided a remote learning solution that comprises Virtual Classrooms, LMS (Learning Management System), SVC (Secure Virtual Classroom), Accessibility Tools, District Parent App, Quick Start Training, Integration, and Support. 
EdTech solutions must have several essential features like Robust and Supportive Database, Comprehensive Content, Seamless Onboarding, Easy to Comprehend User Interface, Push Notifications, Practice Sets, Mock Tests, and Interactive Sessions Enabled with Video Lectures, Gamification. 
For students, EdTech solutions provide special perks. The students get fascinating opportunities for growth where they  can gain understanding of the academic subjects in virtual classrooms with interactive learning strategies. 
For teachers, Educational Technology is opening up new opportunities to enrich and revitalize young minds. 
EdTech solutions are providing more power to the global education infrastructure with innovative technologies. Students can learn at any time and at any place they want. Educational technology doesn't mean that teachers have to become IT professionals. But yes, teachers will have to be familiar with these solutions and know the best way to utilize them for the betterment of the students. In simple words, EdTech is beneficial for everyone; whether it's about teachers or students doesn't matter.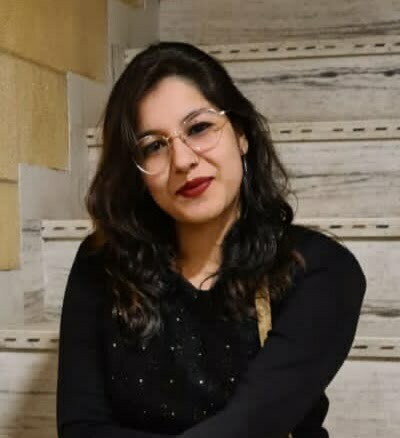 Divya is an outstanding writer at Nimble AppGenie. She is very innovative with her creative ideas. She is very passionate with technology implementation in several industry verticals and always keen to learn new opportunities that brings business efficiency and profitability. Whereas, Nimble AppGenie is an expert in developing solutions for Healthcare, FinTech, and EdTech. Nimble AppGenie is helping small-large scale enterprises by providing innovative solutions that excel in the market.