Are you looking for mobile app development ideas?
Well, you are on the right path. Mobile apps are the new front of the business and when done right, they can help you generate millions or even billions of dollars.
Statista tells us that there are over 6.3 billion smartphone users. And as most of us already know, people spend 88% of their mobile time using apps. This means there are over 6.3 billion people spending 88% of their phone time-consuming apps.
That's an endless supply of potential users who can be your customers. Plus, the fact that mobile apps will be generating $935 Billion + by end of 2023. This shows just how much potential this industry has.
This billion-dollar market has attracted people from across the USA. There are many who want to develop an app for their start-up. But which app? What will it do? How does it work? Which industry are we targeting?
These are some of the many questions that people get when thinking of developing a mobile app. The problem here is finding the right mobile app development ideas. And if this is exactly what you are looking for, you have come to the right place.
In this blog, we shall be discussing some of the best mobile app development ideas with the most potential. Plus, we shall also be discussing everything else related to the same. So, with this being said, let's get right into it:
Top 10 Mobile App Development Ideas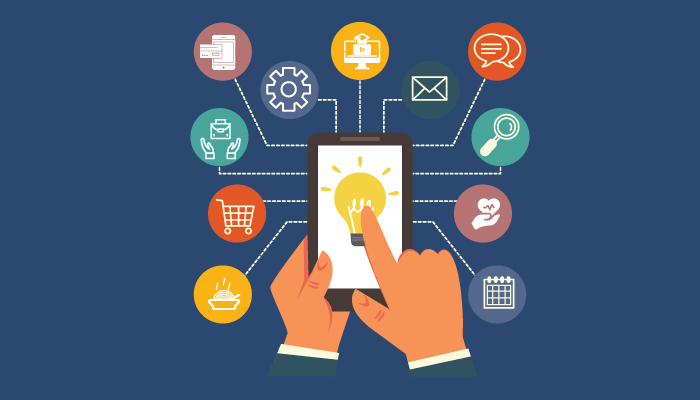 Mobile app development has huge potential when done right. You can take apps likes Netflix, Amazon, Spotify, and a lot of other applications for example. In fact, the Uber for X model has been raging in past years.
While you can hire dedicated developers and start creating an app. Themost important part of creating a successful mobile app is finding the right idea. And that's why we have brought to you 10 amazing mobile app development ideas that will help you bring in millions worth of revenue flow and create a name for yourself.
Who doesn't want that? You certainly do. Thus, let's see what these ideas are:
1. eWallet Mobile App Development
eWallet, this is a name that has to be on this list. As many as 150 million Americans are already using eWallet in their day-to-day life. And these numbers are only growing with time.
Not only the user base, but this industry also offers an amazing opportunity to make money as it is expected to be valued at $3 trillion by 2024.
Even apart from facts and stats, you need to understand that people love ewallet. These applications are needed for today and solutions forthe future. So, with the right ewallet app development services you can create the next best wallet app.
2. Mobile Banking App Development
Mobile banking app is yet another fintech solution that is a prominent solution. This mobile app development idea is one of the best ones on this app.
While this is a fairly new concept in the world of finance, the largest financial institutions have already integrated it. For instance, Bank of America has over 30 million users on its mobile banking app.
And there is no reason why you can't develop a mobile banking app generating millions of dollars. In fact, fintech or the financial industry offers the most potential and opportunities when compared to other niches.
3. On-demand App Development
The on-demand industry is all the rage. Food ordering, on-demand car wash, doctor, medicine delivery, you name it, it's all on-demand. In fact, on-demand app development services are one of the most prominent services that clients love.
On-demand concepts work exactly how their name tells. The user can demand a service right through their mobile app and it will be delivered to their doorstep. And the best part is, that they can pay for service using the mobile app itself.
There is no question that an on-demand app like uber for various niches can do wonders for your business.
4. Job Portal App Development
It goes without saying that, there are a lot and we mean "a lot" people who are looking for a job. Job hunting has been a primary problem for people. And on the flip side of the coin, employers, and large corporations are also desperately looking for talent.
The search for employees and employers has been even more frantic recently. The reason was that the covid pandemic sparked great resignation. Here, as many as 85% of an employee from across the globe have or are planning to resign from their current job.
If they are leaving their job, you can introduce them to new offers via the Job portal application.  And on the other side, you can help employers find employees through the app. In this way, job portal app development can be really something.
5. Fantasy Sports App Development
Fantasy Sports Apps like Dream11 took the world by surprise when the concept was first introduced to the public. And the next thing you know is, that fantasy app development solutions have become one of the best niches.
Today, there are over 55 million fantasy sports players. So, if you think you can develop the next best fantasy sports app, you may be able to generate millions in revenue.
Therefore, this becomes a mobile app development idea that you should consider.
6. Food Ordering App Development
Food ordering apps like Zomato, UberEats, and so on, have become quite popular among users.  While food ordering is technically part of the on-demand industry, this mobile app idea deserves to be mentioned.
With the food ordering app, you can employ various monetization strategies and generate record-breaking revenue. This is what makes it one of the best choices for start-ups. And with the right concept and mobile app development services, you can bring this idea to life.
7. Healthcare App Development
Everyone saw the importance of healthcare mobile solutions during the covid-induced pandemic. While the covid is subsiding now, the healthcare mobile apps are here to stay.
With healthcare app development solutions users can book appointments, order medicine to their doorstep, pay doctor fees, receive medical consultancy through their phone, and so on. There are a variety of operations that can be done through the healthcare app.
There are millions of users who already have healthcare mobile apps on their phones and actively using them.
8. Grocery App Development
Before you go hire a mobile app developer, hear out this idea. Grocery app development is another niche growing in popularity.
Now, the name itself suggests what it does. Just like any other app you use for shopping, with this app, you can order groceries and have them delivered the very same day.
This type of app has gained popularity, especially after the covid pandemic. This is mainly due to the fact that people couldn't or/and didn't want to leave their house even for the basic tasks. And this is how various on-demand solutions were developed, with the grocery app being one of the most popular.
It goes without saying that the customer base for grocery delivery apps like uber is large and growing. As an early entry, you can strengthen your foothold for the industry's future potential.
9. eLearning App Development
This is yet another niche that has been highly affected by the recent covid-19 induced pandemic. And it is one of the most important ones on the list.
We are talking about elearning or educational mobile app development. eLearning was still a thing before covid but it wasn't until we were locked in our home that it become a necessity.
It's safe to say, this necessity is here to stay. So, by creating an eLearning app, you can tap into a quite rich and "friendly to new entry" industry.
The educational mobile app niche offers rich revenue and good growth, so, this mobile app development idea can do wonders for you.
10. Custom App Development
Lastly, the custom mobile app development. Yes, you heard it right. Creating a custom mobile app with a unique idea of your own can be just the thing you need.
You see, there are over 1.96 million iOS apps and 2.87 million in App Store. And most of them are unique when it comes to the idea.
There is no reason why you can't bring your idea to reality and create it into an app. More and more people are using apps and the numbers are constantly increasing.  This is one of the best options.
These are the top 10 mobile app development ideas that you can use to develop a market-leading app of your own.

Things To Consider While Choosing Mobile App Development Company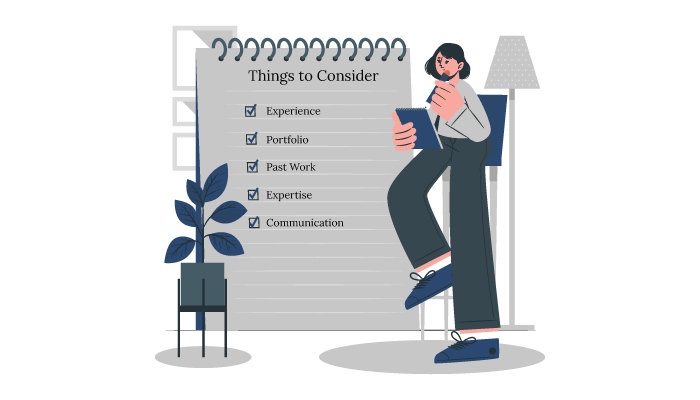 While there are a lot of mobile app developers who will help you develop an app, choosing the right developers is important.  And for choosing the right developers, there are a few things that you need to keep in mind.
Therefore, in this section of the blog, we will be looking at some things to take into consideration while looking for mobile app developers. With this being said, let's get right into it:
1. Experience
Experience plays an important role in determining whether you want to hire a mobile app development firm or not.
While there is no compulsion that a less experienced developer won't do a good job, it is always recommended that you go with a more experienced one.  The reason is that, while the amateur ones still do a good job, vetted developers know things only time can teach.
This is one of the things that you should keep in mind while hiring development teams.
2. Portfolio
The portfolio is a valuable insight into the working of a company. So, when you are looking for a mobile app development company in the USA, the very first thing you need to do is check their portfolio.
In fact, a good company will be eager to share its portfolio with you, as it will only make your decision to choose them stronger. However, on the other hand, if the company you are consulting isn't that keen on sharing their portfolio, that is probably a bad sign.
By keeping this in mind, you can avoid potential fraud or undesirable results.
3. Past Work
Past work works as a portal into the working and solution delivery of the concerned company.Now, whether you are consulting an iOS or Android app development company it is important to look at their past work.
Everyone makes pretty promises, but not everyone keeps them. This is the reason why looking at the past work will give you an idea, as to what you should expect from them. If that is something you are not looking forward to, consult someone else.
4. Expertise
Different development companies are experts in different types of development. For instance, some allow you to hire android app developers with extensive expertise and years of experience.
On the other hand, another company can provide iOS developers who have the right know-how to deliver market-leading solutions.
This is how the expertise of the development company can affect the development. So, you want to hire developers who have expertise in the field that is the same as your solutions.
5. Communication
Communication is the key to a healthy relationship, a statement that stays true even when you are talking about application development.
Therefore, you should keep in mind the communication between your team and the developers is seamless. If the development side doesn't communicate well or makes the development too opaque, that can be a red flag.
These are five things that you should keep in mind when looking for a hybrid, iOS, or iPhone app development services. By keeping these minds, you can choose the development partner that is right for your project.

Cost of Mobile App Maintenance and Development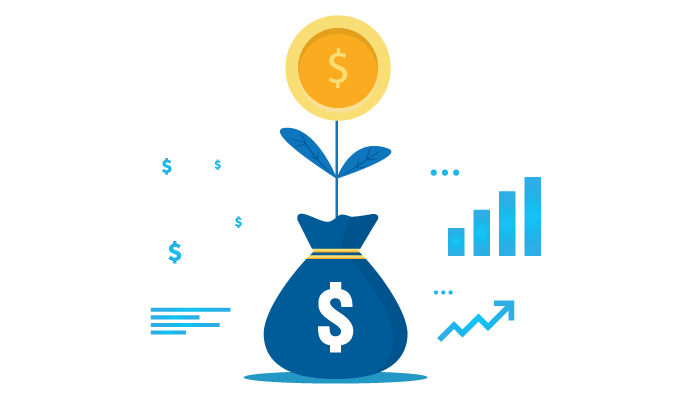 The Cost of Mobile App Maintenance and development depends on various different factors. You see, there are no two mobile app development projects that are alike. Each one has its own unique specifications.
Thus, there are a lot of different factors that come into play here. These factors can highly affect the development cost. Some factors are, as mentioned below:
| | | |
| --- | --- | --- |
| Complexity | Feature | Design |
| Size | Developer Location | Types of App |
These are some of the factors which can affect development costs. Consequently, it is not possible to predict the accurate cost without learning project specifications. While we can't pinpoint the cost, we can give you a range in which total cost may fall.
So, you can expect the cost to develop a mobile app between $ 15,000 and $100,000.As far as the maintenance cost of the mobile app is concerned, it generally costs 15% to 30% of the total mobile app development cost.

Conclusion
Developing the right mobile app is easier said than done. And the very first thing you need to do is find a good enough mobile app development idea. But what after that? Choosing the right development partner is just as important. And you can settle for nothing but the best.
This is where we come in. Nimble AppGenie is a market-leading mobile app development company. We have years of experience in delivering robust, scalable, and innovative mobile apps, across various industries.