The market for mobile apps is always growing. By the end of 2025, there will be more than 7.40 billion phone users in the world. And there are millions of apps avail to use, with another million on the way. In fact, there has been over 230 billion app downloads in the year 2021 alone.
So, it is clear that there are a lot of people who use mobile apps. This is what makes mobile apps a new business front through which you can make millions of dollars. But in order to make an app successful mobile app support and maintenance are just as important as development.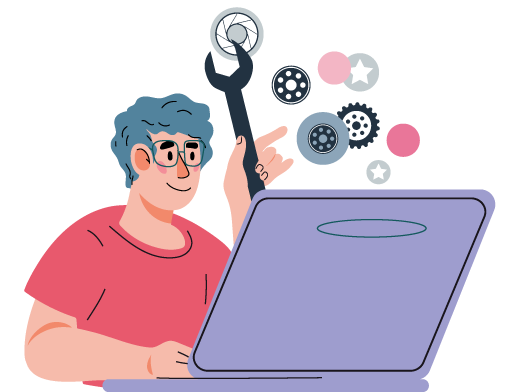 However, majority of clients do really consider mobile app maintenance services, making their app fail in the market. Therefore, the question is do you need mobile app development services? If yes, then why?
Well, the answer to this question is simple, yes you do need mobile app maintenance. This is an important part of ensuring your mobile app is relevant to the market and continues to generate revenue in the market.
It is natural that you still have a lot of questions about mobile app maintenance services, this blog is for you. Here, everything and anything related to the same will be discussed. With this being said, let's start with:
What are mobile app maintenance services?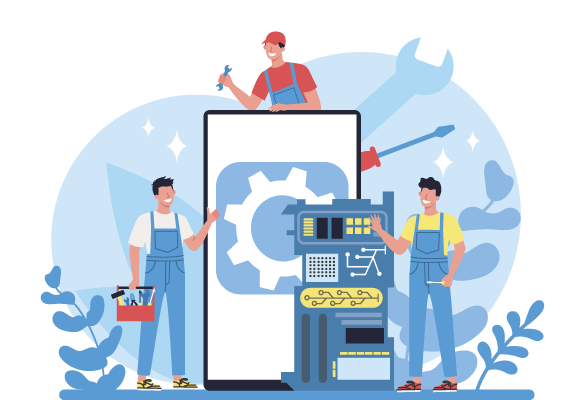 Mobile app maintenance services are exactly what the name tells. The term refers to the set of services that looks after up keeping and smooth functioning of a mobile application or a website.
Unlike the development process, maintenance is something that goes on for the lifetime of the mobile app. This ensures smooth functioning and error-less performance in the market.
However, depending on the need, there are some different types of mobile app maintenance services. These shall be discussed in the next section:
Types of mobile app maintenance services
Every business has different needs for its mobile app. Despite the fact that every mobile app needs maintenance, there are different types of maintenance services.   
Therefore, the four types of maintenance services are, as mentioned below:
1) Perfective Maintenance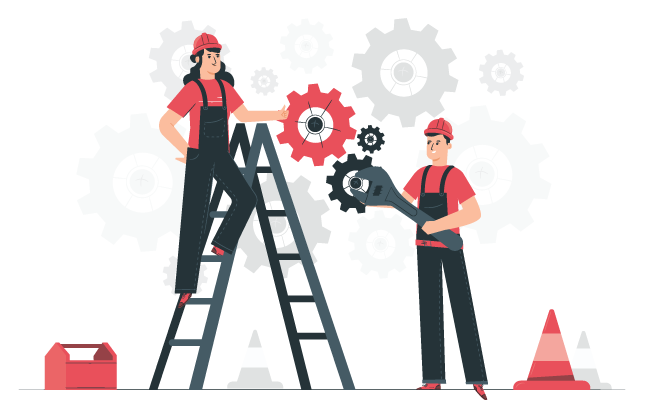 The market and trends are always changing. Therefore, if you want to stay relevant to the market, the app needs to keep evolving.
This is where perfective maintenance comes in. As the name suggests, this type of maintenance deals with making the necessary changes in the mobile app of a website to make it relevant to market needs.
As such, it includes adding new features, functionalities, removing irrelevant features, and so on. This is perfect for those who feel their mobile app is falling behind the market and can't keep up with fresh entries.
In a way, you can say perfective maintenance services work as a facelift of the mobile app.
2) Adaptive Maintenance
Mobile app just like their customers has a set of requirements. This change usually happens in the environment of the app. This includes the OS, tech stack, hardware requirements, database, new technology, etc.
So, if the app isn't changed as per these factors, it will fail to serve the purpose. Therefore, adaptive maintenance services for mobile apps and websites come in quite handy.
This service helps mobile apps "adapt" to the changes. 
3) Preventive Maintenance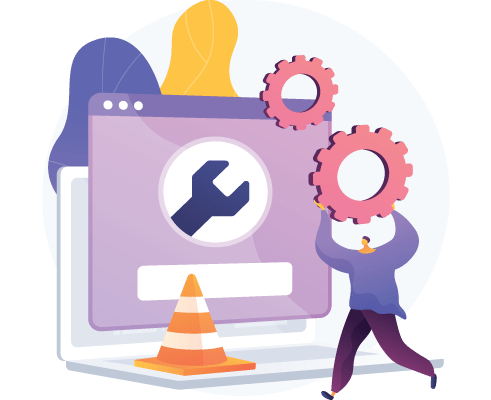 No mobile app development is perfect. Bugs and error can still remain after the changes and testing process. Now, you don't want these tiny problems to ruin the big image of the mobile app.
This is where preventive mobile app maintenance comes in. This type of maintenance service goes along and deals with the small problems that come along the way. In this way, it helps prevent larger downtime and issues. In addition to this, it also includes code optimization, documentation update, and code restructuring.
4) Emergency Maintenance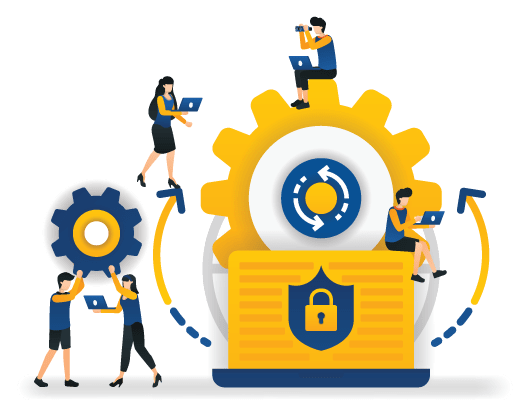 Lastly, let's look at the emergency app maintenance services.
Imagine this, your mobile app has suddenly crashed, and you don't know what is wrong with it. Now, you don't want this because it can really affect your customer base as well as the reputation of the mobile app.
If you are ever stuck in this kind of problem, all you need to do is hire mobile app support and maintenance company, for emergency maintenance.
So, these were the four different types of mobile app maintenance services. Nevertheless, one might wonder "what is the actual need for mobile app maintenance service?" Well, this question shall be answered in the next section of this blog:

Why Do You Need Mobile App Maintenance?
Why do you need mobile app maintenance services? Well, there are a lot of reasons. For starters, app or website maintenance services ensure everything is smooth and hassle free. It also helps retain the user base and expand it.
Moving on, some of the other major changes that come with it. These are, as mentioned below:
1) Retain User Base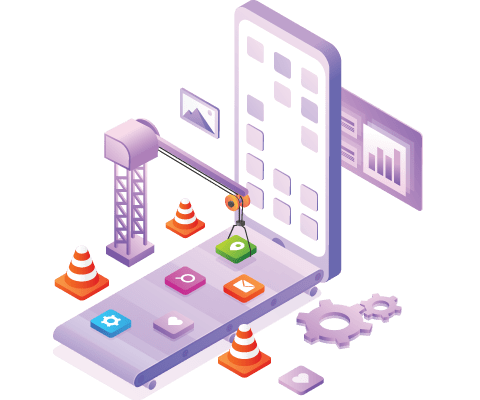 If you know anything about the user base, then you know mobile app users often uninstall outdated and older apps. And this really harms the revenue generations of the business. If you wish to remain a top leader in the market, you need to be relevant with top features, fresh looks, and fewer errors.
To retain the user base and keep them from uninstalling your mobile app, you need to evolve with changing market and user needs. For that, you need mobile app maintenance services.
2) Platform Compatibility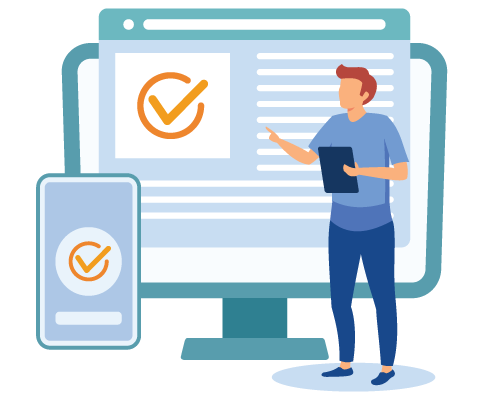 Android and iPhone app development services are two major platforms. Now, these platforms receive periodic updates which can have some major changes from time to time. These different versions of both iOS and Android can be drastically different from one another.
This means, if a mobile app was launched in a certain version, it would be slow and irrelevant after some time. This is the reason why you should do mobile app maintenance that can bring the app to the latest standards.
3) Stay Market Relevant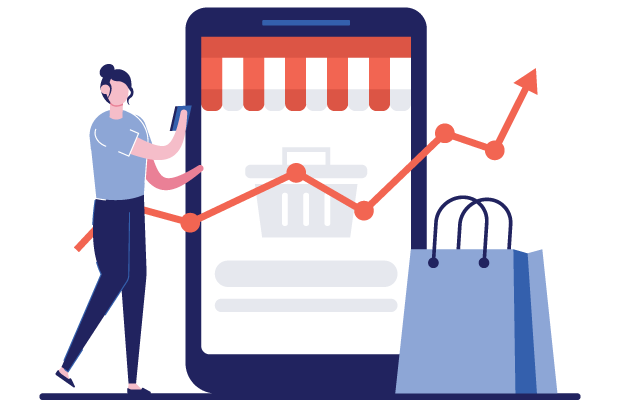 If a business wants to achieve a high success rate, it needs to stay market relevant. And to keep a mobile application it needs to keep up with the changing customer demand and the new entries in the market.
This can be made possible with mobile app maintenance and updating services. Hire a mobile app maintenance company to do the work for you, and you will remain the top contender in the market.
4) Enhanced User Experience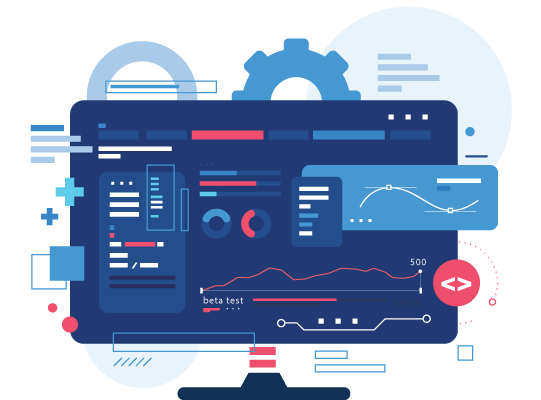 User experience is what drives user engagement, which in turn drives revenue generation. This is what affects the success of the mobile app in many ways. As we already mentioned, customer demand and trends are always changing.
So, the user interface, features, and functionalities of the mobile app can become outdated really quickly. Therefore, to keep the user experience relevant to the need and enhance it even further, you need to maintain the same.
For that reason, mobile app maintenance services become very important.   
5) Competitive advantage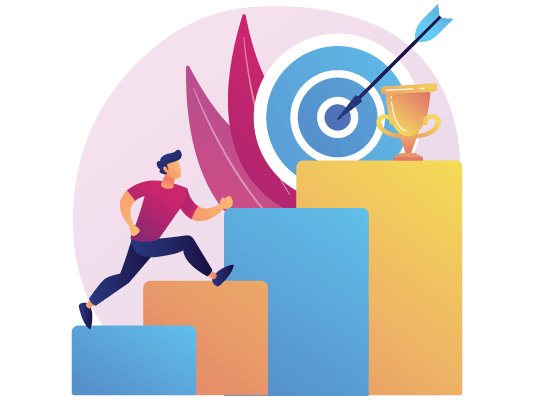 Competitive advantage is something that comes in quite handy when a business wants to secure a portion of the market and exploit it. In other words, competitive advantage directly translates to business success. And that is what every business is looking.
As everyone knows, there are always new apps entering the market, so if you want your app to stay relevant and secure a competitive advantage, it should be updated regularly. For when the app is not maintained it can be outdated and lose its compatibility.
This is one of the top reasons why you need good mobile app maintenance services to back your mobile application or website.
6) Debugging & Changes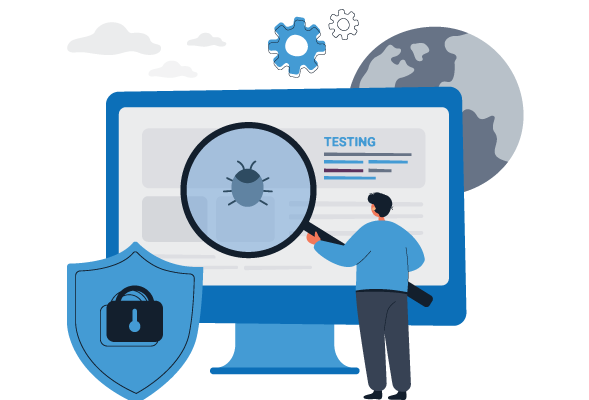 What if one day's few bugs show up in your mobile app, or it can't handle the increasing traffic? This can be lethal if you haven't already prepared for the same. And not to mention, it can lead to damage to the reputation and loss of business.
This is the reason why the app needs constant debugging and necessary changes. This is one of the major parts of mobile app maintenance services. Thus, eliminating the need to hire mobile app developers every time something goes wrong.
7) App Security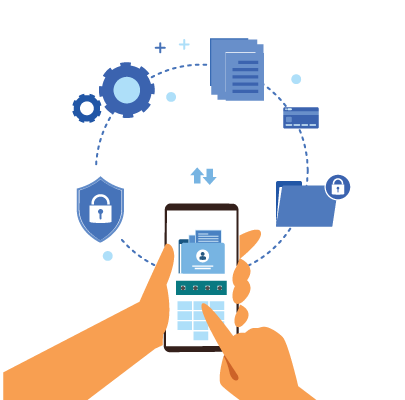 Digital wallet mobile app development is growing quite popular these days. And as any Ewallet mobile development company would tell you, security is quite an important aspect of a mobile app. We mentioned eWallet because security is a highly valued attribute in FinTech.
However, even the other niche requires it just as much. And the hacker comes up with new technologies and methods to break into the system. For that reason, the security of the app requires continuous maintenance work to keep it secure against malware. 
8) Reduce Downtime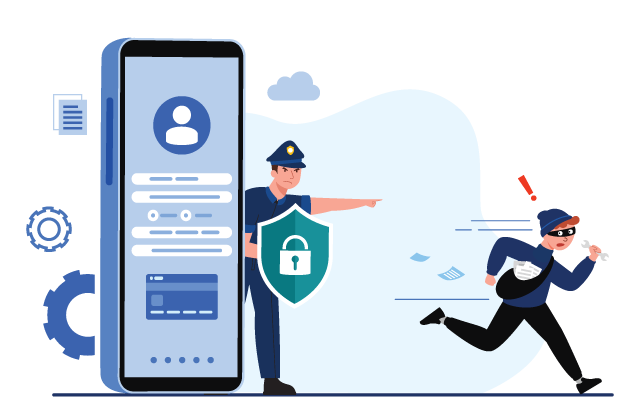 Lastly, the downtime of a mobile app is the time when it is losing money and audience base. Take the Meta platform for example every time it goes down it loses millions of dollars. Now, this is something that no business wants.
So, how can the downtime be reduced if not eliminated? Well, the answer is simple. It can be reduced with help of preventive maintenance work. 
These are reason which makes mobile app maintenance services so important. Now, let's see what you can expect from mobile app maintenance services, in the next section:
What to Expect From Mobile App Maintenance Services
So, apart from the obvious, what can you expect from a mobile app maintenance firm? Well, there are certainly some amazing things to look forward to. Therefore, some of the things to expect from website maintenance services are, as mentioned below:
1) Performance analysis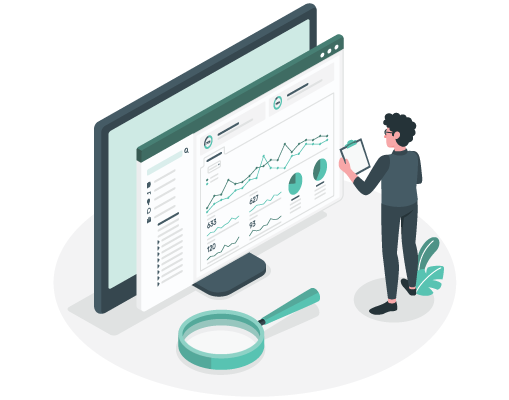 One of the key objectives of app maintenance services is to look after the app performance. Here, they will be looking at what users like, what they hate, and where the mobile application does need improvement.
2) Improved Functionality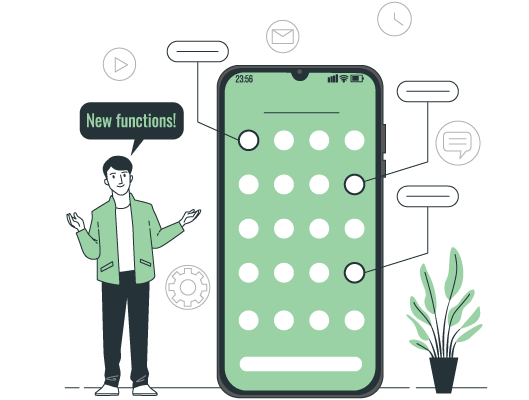 The functionality of the mobile apps really plays a big role user engagement. Moreover, this is a factor that needs to be updated just like features and UI.
And that is exactly what happens in mobile app maintenance. Needless to say, this is all for the betterment of mobile apps in many ways.
3) Better value to the Audience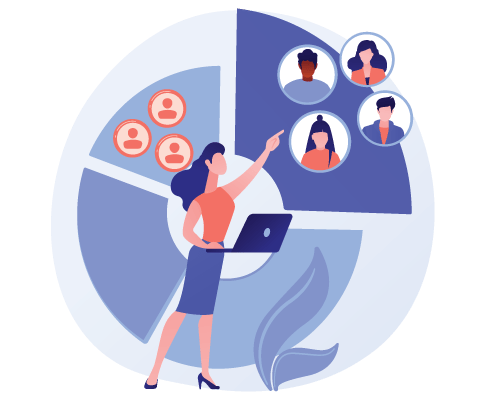 All of the different processes and actions of maintenance combine to provide better value to the audience. This directly translates to improved revenue and expanding customer base.
4) New Features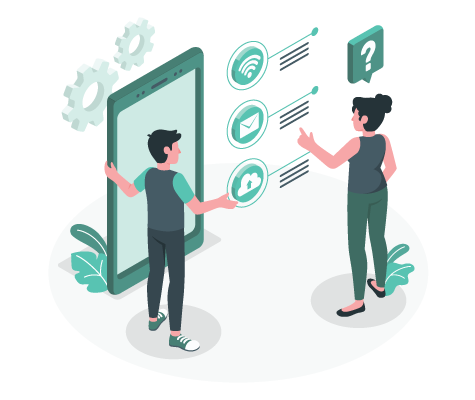 The iOS or Android mobile app developers who you hire to maintain your app will be adding the new features in accordance with the changing market trends. This will leverage the performance of the mobile app in the market.
New features are always welcomed by the audience if they appease their needs. So, this can really help the business grow.
5) Updates User Interface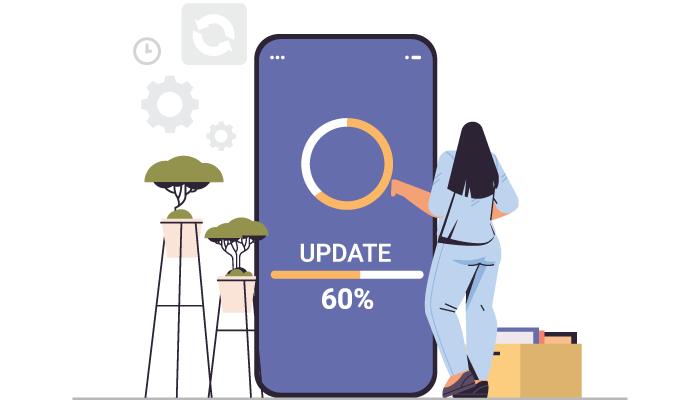 The user interface along with features make up the whole front end of the mobile app or a website. Now, it goes without saying that UI needs to be beautiful and also easy to navigate.
Design can really become old with the ever-evolving market. That's why, UI is one of the thing, mobile app maintenance services focus on. 
Now, that you know everything about what mobile app maintenance is, different types, what to expect, and why you should choose it, it's time to look at the cost of the same. After all, the cost of mobile app maintenance is something that clients care about the most.
What is the cost of Mobile app maintenance?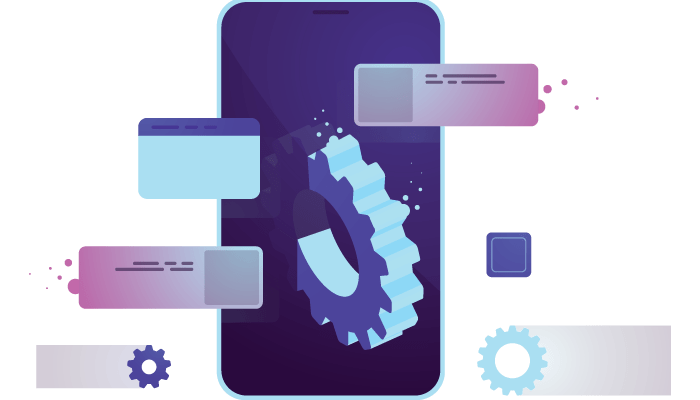 Just like mobile app development cost, mobile app maintenance cost is not that easy to determine. You see, there is a good reason behind it, there are various factors that are involved here. Plus, there is no fixed standard price for mobile app maintenance.
Rather it highly depends on the factors like the platform, app's size, developers you hire, among others.
Nevertheless, one can say that mobile app maintenance takes up 20% to 50% of the total project budget. Now, let's look at some of the features that can affect the cost in next section of the blog.
Factors that affect Mobile App Maintenance Cost
The factors that can affect the mobile app maintenance cost are, as mentioned below:
1) Mobile App Platform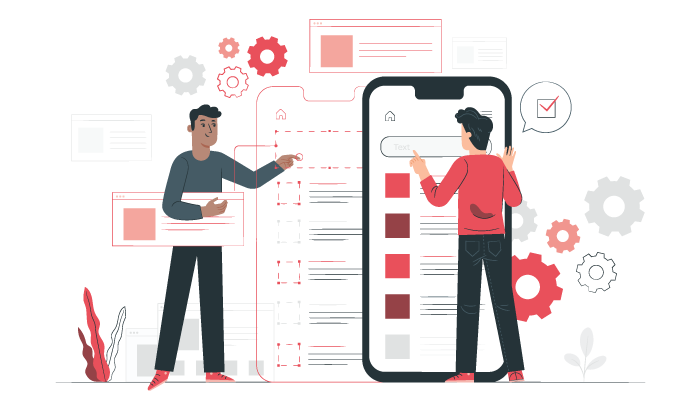 Mobile app development platforms really affect the development cost as well as maintenance cost. This stays true for all the different types including native apps, hybrid apps, cross-platform apps, and PWA apps.
Moreover, depending on whether you hired an iOS or Android app Development Company, the price can highly differ. The reason behind it is that the technologies used in each of these platforms are different. And based on that, they require a different level of effort.
So, this is one of the top factors that can affect mobile app maintenance costs.
2) Type of the App
 There are various different types of apps in the world, yet all of them require maintenance work. Nevertheless, each of these different kind of apps incurs a different cost.
So, this is something to look after for.
3) Maintenance Company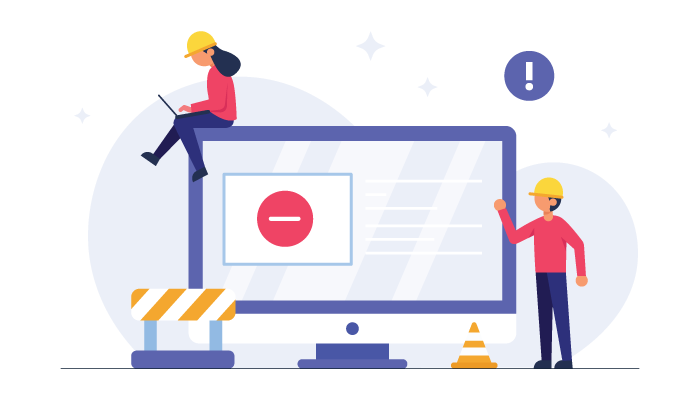 Now, based on the company or the developers who have been hired to do the work, also affects the price. For instance, a mobile app company with high experience and a larger team usually charges a high price.
On the other hand, if you go to a younger company with less expertise in the field, the price of maintenance will be much lesser.
Now, you can choose to outsource the work to companies in India as they provide high value and lower prices. 
Nevertheless, the company itself highly affects the maintenance price.
4) Third-Party Integration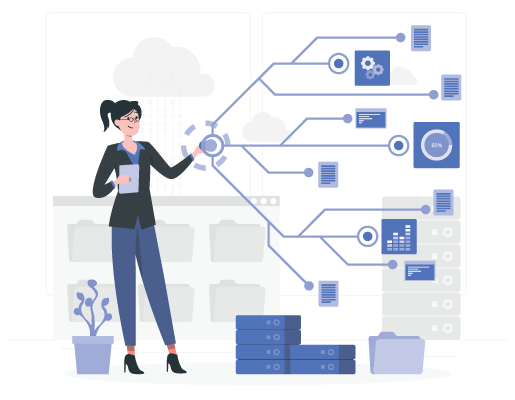 A mobile app has a number of third-party integration. This does well to bring added functionality to the mobile app and make the app more attractive. These include likes of SMS integration, Payment gateway integration, push notification, chatbots, and cloud services, to name a few.
However, third-party integration is not always free. Sometimes, you have to purchase the license of the software. While this is something that you might have to pay annually or quarterly, this does add to the maintenance cost of the mobile app.    

5) Developer's Location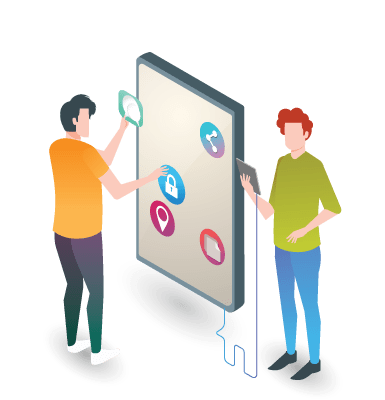 The location of the mobile app developer is yet another one of the top factors that affect the total maintenance cost. Now, you might be wondering how. You see, in today's age, it is not hard to hire a development company from the other side of the world.
However, it is often seen that development and mobile app maintenance companies located in countries like USA, UK, CANADA, charge a considerably higher price when compared to someone located in Asia.
Therefore, most of the clients prefer to outsource the work to mobile app maintenance and support company located in India. 
Conclusion
Mobile app maintenance is just as important as the development process of the same. The reason is that this ensures the proper working and constant improvement of the app, allowing it to stay market relevant.
If you are looking for app maintenance services, it is advised that you consult a leading mobile app maintenance company. They can guide you better based on your specific project needs.