We live in a world of rapid change. Both the internet, and now mobile applications are changing the way we spend our leisure time, as well as the way we think, live, and communicate with each other. No, we're not talking about teenagers who cannot go five minutes without updating their Facebook status or posting a story to Instagram. And we are also not referring to game addicts who spend hours playing games online. We are talking about businessmen, students, office workers, doctors, housewives, sales managers, aircraft pilots, and chefs. People just like you and me who use their smartphones for dozens of tasks every day. Due to this, the demand for On-Demand app development companies is increasing a lot.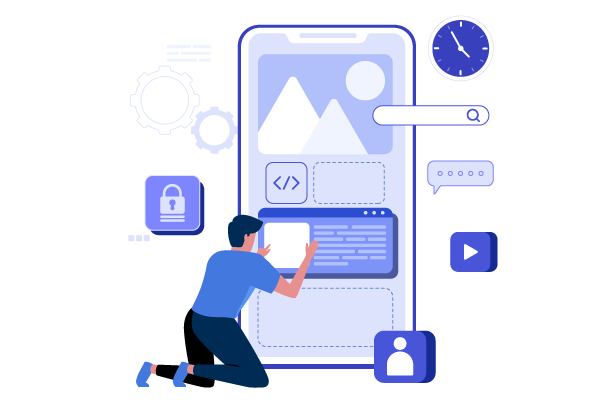 Nowadays, there is a mobile application for nearly everything. Applications built in our phones are used to manage bank accounts, solve business issues, schedule time, plan goals, send emails, send messages, do shopping, count calories, and learn languages. You name it, there will probably be an application for it. Among this variety of applications, there is a category that is becoming increasingly popular – on-demand service applications. The on-demand economy is growing rapidly and is attracting billions of consumers around the globe.
The whole idea behind an on-demand app development is convenience and mobility. There are all kinds of on-demand apps right now in the market. From delivering food to sending a car mechanic at your doorstep. From providing info on the nearest gas station to a mobile application that would help you with dog-walking. Mobile App developers have been rolling out on-demand apps for almost everything you can think of.
Annual On-Demand app development Economy Spending

Why Is On-Demand app development Service   Popular?
On-demand applications help us with tasks we can't carry out at the moment and we wish to offload on somebody else. E.g. grabbing a takeaway dinner from the nearest fast-food restaurant, eating out or ordering a nutritious meal through a mobile app.

On-demand service apps are perfect for people who lead busy lives and therefore have hardly any time for themselves. In fact, more than 60% of people in the western world say that they live a busy life. For this reason, these individuals find these services highly beneficial. The criteria of on-demand applications is that they don't require any strong commitment from you, but they are there when you need them. Their main function is to find a service provider close to you, within a very short time frame. They charge on the pay-as-you-go basis without any subscriptions or plans.
However, even if it seems quite simple and straightforward, the development of an on-demand service app requires careful preparation to ensure smooth performance. The problem has two sides – organizing the actual service, and creating the application. Both of these aspects are crucial. For most of your potential customers, you will only get one chance to impress them. Therefore, when building your on-demand app, you should be thinking of the question below.
How To Make a Great On-Demand App development?
1. Identify a Common Problem To Solve
Everybody has certain problems in their life that they wish there was a simple solution for. Many people coming from different walks of life may have a collective problem. For example, before Uber came, drivers had a hard time finding a passenger. People who were in an area they were not familiar with, had a hard time finding a reliable and affordable cab service. Uber took away both the problems in a single shot. Both types of users became active users on their on-demand taxi solution app. Uber targeted city travelers, who don't have a car, and the rest is history.
The on-demand service should not be used for a one-off requirement. It should be used for repeated long-term needs. You want to provide a reliable service for your users, helping your app to become one of the main applications that users look for when using their smartphone. Research shows that by the end of 2021, the percentage of smartphone users is expected to grow by 48%.  You want to be attracting these new users to your on-demand application.
Examples of Users You Could Try To Attract Are:
Young professionals who cannot be bothered to go themselves to a nearby supermarket for groceries, and would be glad to order groceries from a store online.
Night owls and gamers who would love a late-night pizza delivery service.
Singles typically hate cooking themselves and would love an app that delivers home-made food.
When you can predict the usage patterns of these services for your target services, it will definitely increase the success rate of your app.
2. Set Your Pricing Strategy Wisely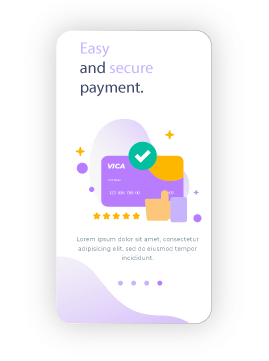 Your price is another factor which should persuade customers to opt for your service over others. It is very hard to decide the monetary value for your app, but you need to keep in mind that the price ought to be lower than the services already provided. This is especially true when you are first launching your service, however, once you have a strong brand reputation, there is more scope for an increased price. Yes, the reason you went into selling services to customers was to make a profit, but a vast amount of people are unlikely to consider using your app if it is too expensive. Additionally, you have to take into account your competitors' strategy in case you aren't alone in your niche.
3.Impress Customers with a Great Service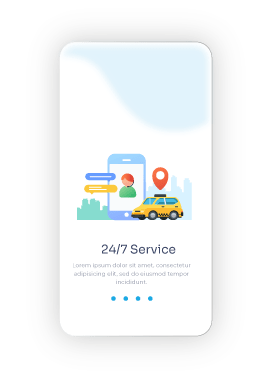 This is the next most important thing when it comes to delighting the customers of your on-demand platform. After all, your service is what your customers really want from you. Your mobile app or website is how your customers are likely to most frequently interact with you. This means that your mobile app development needs to make customers feel like they're being served better by you, in comparison to the other options on the market.
4. Support Convenient Registration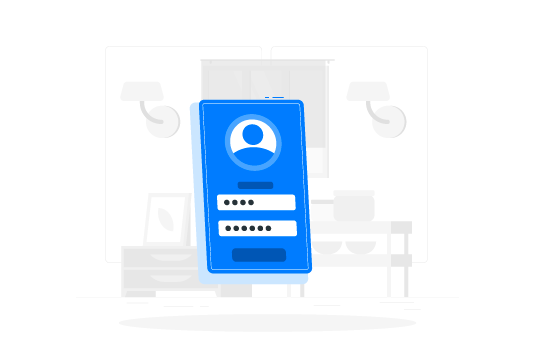 Even though your service requires no commitment from your customers,  you will still need registration for user profiles, ratings, and profile personalization. Add an easy and straightforward registration functionality, preferably also supporting registration/login with social media accounts. The registration page is the first thing your customers see when they try your app, so make it as user-friendly as possible. Furthermore, don't forget the registration form for your new providers. If you want your service to grow, you need to have enough professionals to meet the increasing demand.
5. Lay Ground Rules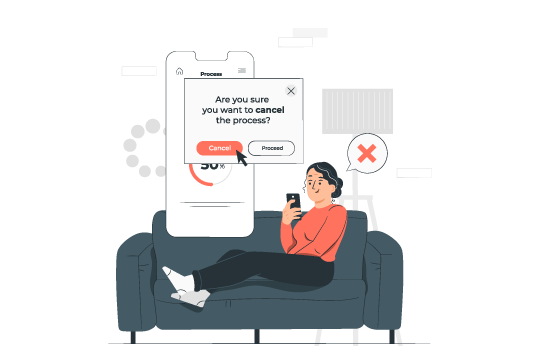 Ground rules should be set even before you launch your app. State every possible situation and the rules for these situations. For instance, what if the customer cancels the order at the time of delivery? What impact will it have on the supplier?
Conclusion [On-demand app development article ]
Building an on-demand app that will make a significant difference to the market requires lots of creativity. It is essential to know how viable your on-demand service app is before you launch it. To make sure that your app becomes popular, you need to implement additional features that make it a flagship service.
When your on-demand app development is done, you can safely launch your on-demand app in the market to attract your first set of users. Making your own app is a very exciting experience. However, creating great platforms in the on-demand industry is not simple in today's world due to the competitive nature in the space.
As we have been in the field of mobile app development for years, we have helped many entrepreneurs and fast-growing companies build great on-demand apps. Therefore we are best placed to guide you through this process. Our highly experienced staff knows how best your application can offer value to your users, how to design the app so it is easy to use, and how to develop the application to guarantee it's high performance. Get in contact with us today if you are interested in on-demand app development.
On-Demand Services: – 
Buy & Sell Used Car Mobile App Development Cost

including Features

Car Wash App Development Cost Estimation

Including Key Features
Milk Delivery Mobile Application Development Cost and Key Features
Logistics App Development Cost Estimation With Key Features
Fuel Delivery App Development Cost Estimation With Key Features
E-Learning App Development Cost Estimation With Key Features

Car Rental App Development Cost Estimation

Including Key Features
How To Create A Reliable Online Grocery Delivery App
Medicine Delivery App Development Cost Estimation and Key Features