The basic idea started from booking taxi on-demand in real-time to delivering food, clothes and other services have refined the business of on-delivery economy. The business of the on-demand economy has taken a huge forward leap and the owners have made a lot of profit from this business. Looking at the statistics, it is clear that the on-demand economy is not going to be settled soon.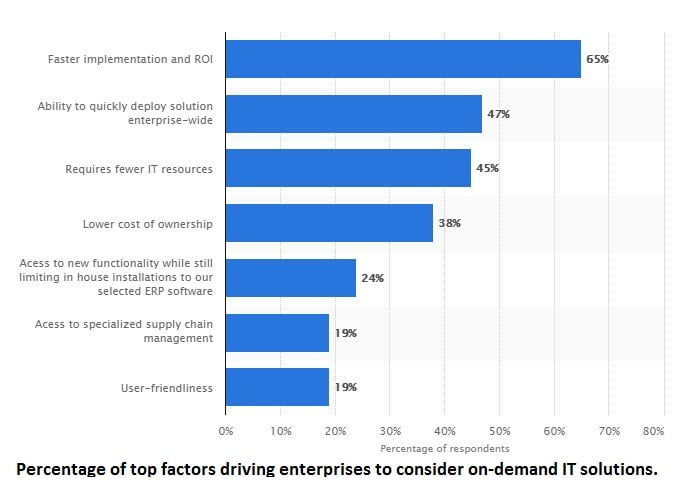 A new idea of on-demand fuel delivery has been introduced in the filed of the on-demand economy. Now the users don't have to wait in queues or have to go to the fuel-filling station to get their vehicle's tank filled. The service of providing fuel at the doorstep has made the life of people hassle-free.



Benefits of On-Demand Fuel Delivery
Since the idea of delivering fuel at the doorstep is a profitable concept. It also has advantages for both customers & fuel providers.
Saves Time & Efforts
Gone were the days when people had to go to the fuel-filling station and wait in queues to get their vehicle's tank filled. With the help of on-demand fuel delivery, you can get fuel anytime and anywhere.
Finest Quality
Since the fuel is stored in underground tanks in filling stations, the quality gets affected due to this. Fuel provided on-demand is filtered and cleaned so that the quality remains fine.
Support in a condition of emergency
The best advantage of on-demand fuel delivery is delivering fuel anytime and anywhere. It helps in case of emergencies when the vehicle is out of fuel and the service station is far from reach.
Less Investment and Maintenance
On-demand fuel delivery apps like Filled and Booster are not only enhancing the user experience, but it is also beneficial for providers also. With the help of on-demand fuel delivery, they don't have to deal with huge investments in installing, maintaining and running a fuel station. Due to this, they are earning more profit with less investment.
Customer Trust and Loyalty
Since fuel is provided on-demand to the customers, they don't have to wait in queue for a long time. Due to this, providers can earn trust and loyalty from customers. Also, the companies keep their potential customers hooked up with them.
Some Popular On-Demand Fuel Delivery
Apps
Since the on-demand economy took a huge forward leap, many startups and entrepreneurs have already built an on-demand fuel delivery app.
Some famous on-demand fuel delivery apps are : –
WeFuel
WeFuel is one of the new startups that currently operate in Mountain View, Palo Alto, Los Alto, and Menlo Park, USA. WeFuel's gas will cost the average price per gallon in the user's zip code, plus a $7.49 delivery fee. The company also offers an unlimited delivery subscription model at $19.99 per month. They are also working on a device users can install in their car to allow WeFuel to monitor tank levels from afar and deliver gas when needed–even when the user is not there.
Filld
Filld, which raised more than $3.25 million in seed funding, has been operating in Silicon Valley since last year. Filld determines its price through an average of the gas stations around you – but then adds a $5 service fee. The app is simple. You order the gas like you would order an Uber, by placing a pin at the location, and one of Filld's trucks comes and fills your tank.
Booster
Booster has raised $9 million so far. Currently, Booster services are available in the San Francisco Bay area and the Dallas-Fort Worth area. They claim that gas prices can sometimes be lower than what is available at gas stations because Booster buys gasoline at wholesale prices. It doesn't have the high real-estate costs associated with owning and operating a gas station, it makes money on the difference.
Pruple
Purple was one of the first few to launch services in April 2015 in Los Angeles and has expanded to cover other areas. In Los Angeles, Purple charges $3.79 per gallon for octane 87 and $3.99 per gallon for octane 91. For reference, the average price of a gallon of gasoline in the Los Angeles area is $3.56. To allow Purple to fill your car, you pick from two options: either 10 gallons or 15 gallons. Due to regulations on measuring gas, for now, Purple's couriers are only allowed to fill your tanks in round numbers.
YashiInc
 Yashi has raised $2.1 million in a new round of venture funding to expand its gas delivery
service into new towns, and to add different auto-related services to its menu. Yoshi charges drivers $20 per month for a subscription, plus the cost of regular or premium gas. The company does not send its fuel-bearing trucks and personnel to fill up a single car in a driveway. There must be at least three Yoshi-member vehicles within the same lotto initiate its service.


Must-Have Features for On-Demand Fuel Delivery App
The basic features for developing a good application are flexibility and interface. There are some key features that we always keep in mind developing an app. Similarly, we must look at these features if we want to develop a good on-demand fuel delivery app. These features will make our app more flexible and easily understandable to the users.
This is the must-have feature for almost every app. There must be an easy and fast registration process. Providing the option of social media links for login is an easy and hassle-free process.
This feature will help the user to provide more details about their vehicle. Since the providers will have detailed service about the vehicle of the customer, they can provide better service to the user.
Providing features of live location will help the service providers in reaching the destination easily. The users don't have to call the delivery boy to tell about the destination. instead, the user can pinpoint their location on the map and the delivery boy can easily reach the destination without any hassle.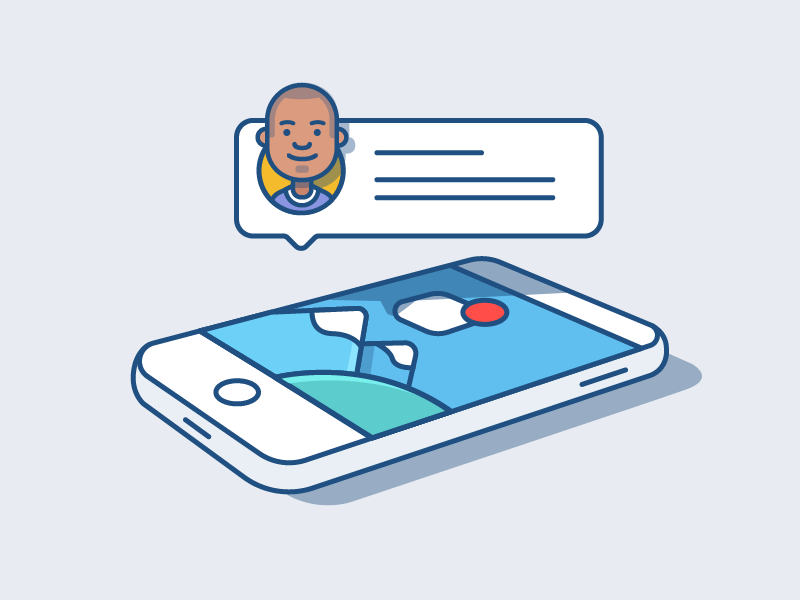 Another important feature that every app must-have. Providing a push notification feature will help the users to be updated about the service they have requested. This will also help the users to be updated about the new offers and discounts, keeping them always satisfied.
This feature will help in enhancing the customer experience. Keeping a live update of their request. This will also help the user to keep an estimate of the arrival time by looking that which driver is coming to refuel the vehicle and what route they have taken.
Keeping it as the prime feature of the app, it will enhance the user experience by letting the customer pick up the type and quantity of fuel in addition to selecting the date and time according to them.
Providing secure methods of payment makes the app flexible for users. Their methods must not be limited, there should be various options available for the user. Payment Gateway Integration helps the user to pay in different ways, likeGoogle Pay, PayTM, credit/debit cards, e-wallet, net banking, etc.
Transaction/Order History
Although this is not an important function it will help the customer to keep a record of their previous orders and transaction they have in the past.
Average Cost Of Developing On-Demand Fuel Delivery App
Basically the cost of developing an app depends on the features the app will have. The more flexible the app is, the more costly it is. If you want to develop an on-demand fuel delivery app with the above features then it will cost you approximately around $40,000 to $60,000.If you are looking forward to developing an on-demand fuel delivery app, then contact us.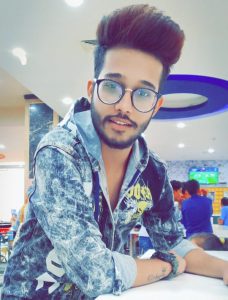 Jayesh is a senior content writer at Nimble AppGenie. A writer by day and reader by night, he specializes in technical blogging. He uses his curiosity and experience to write valuable content for small enterprises as well as large scale industries. Nimble AppGenie offers Sports Website and Ewallet app development as well as marketing services. Hire dedicated and skilled developers for your projects to achieve your desired goals.