FinTech applications are changing the scenario of financial companies. These applications are also changing the way of user's relationships with the money. It doesn't matter whether you are a freelancer, a new investor, or trying to control your finances, Fintech applications offer safe and secure ways to save and invest funds. So, if you are planning to develop a finTech app, then you must focus on what your user wants from your app. Popular finTech apps like Twine help users to move money into a savings account to build emergency funds or achieve financial goals. These modern approaches to finance and banking helps the users to have control over their fiscal destiny. Whether you are planning to develop a finTech app you have already started the development, here are a few things that can help you in developing a robust Fintech app.
Be Payment Compliant
Integrating multiple data security protocols in your app is the best way to keep your data safe. In case you are planning to integrate the feature of credit card payment in your app, then you must make sure that you are securing your app with Payment Card Industry Data Security Standards (PCI DSS). If your Fintech app is integrated with a third-party payment processor also, then you should focus on PCI DSS.
Be Safe
If you are integrating custom APIs in your Fintech app, make sure the APIs do not inadvertently expose the private data or any other confidential information. To improve the customer experience, more than 75% of FinTech companies look to leverage the API. You may use the feature of IDs auto-incrementation in your Fintech app, but this may expose personal data to hackers. Securing personal data and information is the most important, so avoid using this type of programming in your fintech app.
Be Specific and Extensible
Just like other large banks or lending companies, Fintech apps also offer some kind of transitions or microservices. With the help of these microservices, Fintech companies are able to offer highly scalable services like lending payments for small scale start-ups. Developing a Fintech app which allows users to perform a specific financial task without going through the signup phase, will be surely appreciated by the users. Offering great services to users, APIs have been proven to be beneficial for Fintech Apps. Moreover, these microservices and APIs make integration, distribution, and connectivity easy.If you want your Fintech app to grow faster. Then your app must offer scalable services.
Be Secure
It maybe not the most attractive feature, but undoubtedly one of the most important features. Integrating your Fintech app with top security measures will surely help in gaining customer loyalty and keeping customers engaged on your app. This also makes them sure that their personal information and data are safe and are in secure hands.
You must make sure that your app and all associated employees are following strong password policies. Common best-practices for password policies include the 8+4 rule. Requiring a password made up of at least eight letters, one uppercase character, one lowercase character, a number, and a special character. Even better, password generators can create random strings of text that users can use exclusively with your app. To encourage users to stay vigilant in protecting their password, you can even require a monthly password reset to turn back the clock every 30 days on any potential account breach. On the backend, it's also your responsibility as a developer to securely store password data. Ensure passwords are hashed and encrypted to prevent possible decryption in the event of data theft.
Be More Secure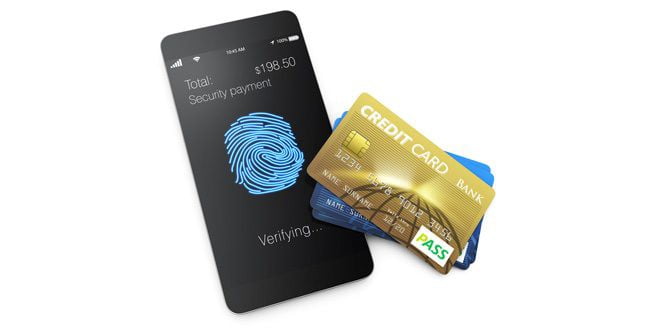 Apps like Google Authenticator can supplement your security by allowing the second method of authentication to ensure the proper user is being granted access to your Fintech app. Physical security tokens can take security one step further, requiring a hardware device to access app data. Such financial organizations as American Express, ING Bank, OutBank DE, and Deutsche Bank have already integrated Apple's biometric system, TouchID, in their mobile banking applications to verify user identity. We can't stress this enough: for Fintech apps, security is paramount. For an added level of security, consider implementing multi-factor authentication.
Must pay attention to customer's requirement first
Depending on the type of fintech app you're developing, make sure you understand the needs of your customers and your app creates a user experience that reflects trust. Customer empathy, building trust, and incorporating innovations is the trifecta that lays at the heart of the perfect app. While developing an app around changing customer expectations, make sure you have an agile team that can put themselves in the customer's shoes and reacts to customer feedback.
Be Data Compliant
Data security isn't just something your users expect — it's something government agencies require. Thanks to Europe's General Data Protection Regulations (GDPR). Any company doing business with citizens of the EU must follow strict rules on consumer data privacy. For Fintech App Development, this means any access to user data such as name, photograph, banking information, or identifying computer data like an IP address is legally required to be stored and processed securely. Companies not compliant with GDPR can face steep fines.
One of the key principles is GDPR is Privacy by Design and Default, meaning apps and systems that access user data should be built with privacy in mind from the ground up.
This is great news for your users by developing your Fintech app with GDPR in mind. Your users will be at ease knowing their personal data is stored and accessed privately and securely by design.
 9 Must-Have Features of Fintech App Development
1. Data Analytics
2. API Integration
3.

Artificial Intelligence App Development 
4. Personalization
5. Automation
6. Blockchain
7.

CryptocurrencyApp Development

 
8. Third-party Authentication
9. Biometric Security System
Conclusion
As a Fintech development company, make sure you're putting the needs of your users first. You may be tempted to add bells, whistles, and other design chrome to help delight your users, but there's nothing more attractive than a strong, secure programming foundation. By focusing on security, safety, and your user's needs, you'll empower users to do more with their money — and do more through your Fintech app.