If you want to create the next best education apps for kids, read this blog till the end.
Back in 2019, the USA eLearning market was valued at $3.97 Billion. And the market size of virtual classrooms was $11 billion +.
While these numbers are great, the future of this industry is even brighter. As per reports, the global education app market will be worth $375 billion by 2026.
Even before the covid hit us, the education app market was growing at a promising rate. However, with the pandemic induced locked down, everything changed. There is no doubt that the covid pandemic was a tragedy, but it also brought rapid innovation in this field.
And today, eLearning has widely become the primary source of education. This includes kids of all ages.
In fact, the demand for eLearning apps for Kids is quite high in the market. So, if you want to take advantage of this demand, and develop a toddler's education app, stick around till the end.
Why Develop Education Apps For Kids?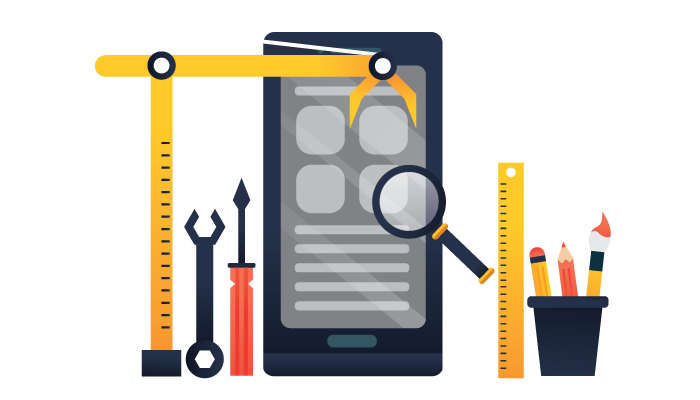 So, the very first question that a business, start up, or a investor would ask is, why should I put money into elearning app development?
As it turns out, there are plenty of reasons to do so. Let's look at a few of them:
1) Education Apps For Kids Are Need of Tomorrow
learning app for kidsis the need of tomorrow.
What came to us in need of the hour, has become a part of our life. Even if the school and colleges back to normal, the online education app business model adopted during the pandemic will stay with us.
For the most part, this is quite beneficial for both students and educational institutes. So, needless to say, eLearning is the need of tomorrow.
In near future, everyone will be using some form of online education solution. Now, it is better to enter an industry that is still young than develop an educational app in an established industry.
2) eLearning Apps Have A Growing User Base
The online education user base is still growing and that too is quite an amazing rate.
With millions of users and a million more on the way, the user base is something that can make a business rich.
Every business understands the importance of a strong user base. If you recognize that, you know why you should develop an education app.
3) Business Opportunities
Various different factors combine to give you amazing business opportunities in this market.
If done right, you can generate millions or even billions of dollars in this market, creating an app like Duolingo or khan academy.
4) Appease Tech Savvy Generations With Learning Apps For Kids
Well, well, this point had to come up sooner or later. You see, the younger generations are tech-savvy.
These kids grew up in technology and they know their way around these devices, unlike the older generations who had a hard time adopting them.

So, if you can give them something to get educated with while having fun on their phones and iPad, that's how you create a billion-dollar business.
5) Booming Market
The online educational industry is a booming one and there are no two say about it. With a forecast of $375 billion market value by 2026, there is a lot to look forward to.
These are some of the reasons to develop an learning apps for kids and other younger generations in the year 2023.
Types of Learning App for Kids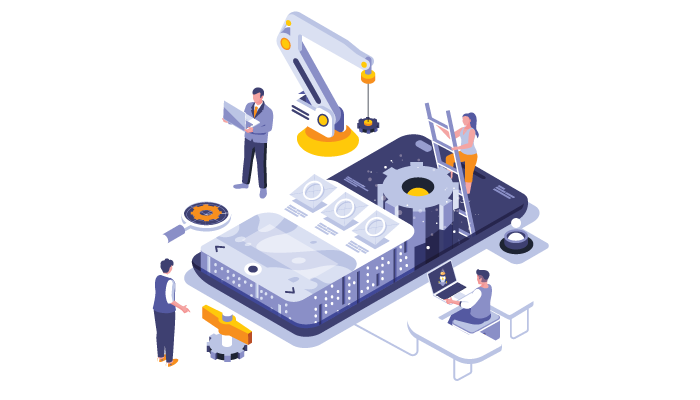 When we speak of education, we are talking about a large number of things combined under one umbrella term. So, naturally, when this field turned digital, it gave rise to various different types of education applications.
So, if you are developing one for your business, it is better to understand these different types. These are, as mentioned below:
Flashcards eLearning Apps for Kids – even traditionally, flashcard is one of the easiest technique for learning. Adopting the same into an educational app, it can do wonders.
Educational Games Apps For Kids – well, since we are talking about creating the best learning app for kids, you can't teach them the boring way. The way to go is an educational games app.
Interactive Encyclopaedia app For Kids– if encyclopaedia isn't the most interesting way to learn thing, we don't know what is. This is what makes these types one of the best choices for Kids.
Language learning App For kids– learning new language can be bit of a task. Develop a language learning app like Tandem and make it easier.
Classroom Application – With a classroom eLearning app, students can attend school online without every missing a class.
Private Tutor Mobile App – the private tutor elearning application development is yet another popular solution among clients.
These are some of the popular types of educational apps. You can choose the one that best fits your business model. Nevertheless, an app is only as good as its feature, and some features you should look at are:
Creating The Best Education Apps for Kids: Features To Include
If you want to create the education apps for kids, you need to fill them with interesting features. Without this, you won't be able to keep a kid's wandering mind engaged.
So, what is the feature that you should consider adding? These are, as mentioned below;
1) Gamification in Education Apps For Kids
Gamification means mixing the elements of a game into learning. And gamification of elearning education can do wonders for younger students like kids.
So, if you want to develop an education app that is engaging and delivering a valuable lesson. This is a feature that you have to include your elearning mobile app, if you want it to be successful.
2) User Profile
This is one of the basic features that your android or iOS app developers will be including in the app. But you have to make sure to make this simple and easy to use.
You can provide various methods to register. This may include registration through social media, phone number, email id, Google, Apple ID, and so on.
What this feature allows is that it will allow the user to log in to the app from various devices without losing their progress or data.
3) Push Notification
Push notification is yet another feature that is seen on almost every other app today. And as such, it has become one of the basic features.
Now, why you should include it? The reason is simple, this helps users stay engagement. The feature will remind them of their daily lessons, where they left off, and other such things.
You can consult your development partner to use this feature in the most creative way possible.
4) AI Embedment
Artificial Intelligence solution integration in any app can make things better by 100%. In the case of educational app development, it can work as a private assistant that keeps track of the progress. And come up with a better way to engage the customer.
There are various ways you can integrate AI in educational app solutions, be creative and create something that stands out from the rest. This will ensure the success of your app in the market.
5) Social Network & Interaction
One area where online educational solutions largely lack is the social interaction part. By integrating social networking solutions in elearning apps, you can allow the students to interact with each other.
This will create a better bond between students, transcending the barrier of the screen. This is a feature that both investors and users love.
Education App Development Process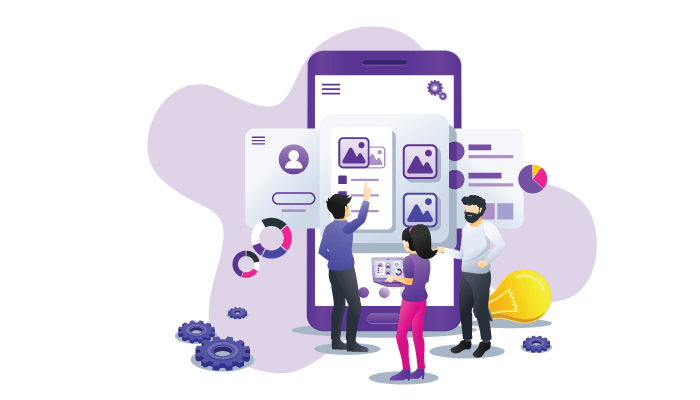 Developing an elearning can be a long and extensive process. That's why we have divided the process into 10 easy steps.
In this section of the blog, we shall be exploring these 10 steps. With this being said, let's get right into it:
1) Research
Creating the best learning app for kids starts with conducting an in-depth market analysis. Here, you need to analyse the competitor for their strengths and weakness. Look at the market for it's opening and opportunities that you may be able to exploit.
Moreover, while you are at it, you may also research your potential user base. As much as you know about them, the better it is. This is the reason why this step is so important.
2) Monetization The Learning App for Kids
If you want to generate revenue through an education apps for kids, you need to adopt a monetization strategy. Some of the popular monetization strategies for elearning apps are, as mentioned below:
Promo/ads
Paid content
Charge Commission
Premium subscription
These are some monetization that you might like to adopt. However, you can always get creative and come up with something unique. A lot of big market players do that.
3) App Platform
Finally starting with the technical work, start with choosing an app development platform. Android and iOS app development services are two popular choices. Both of these are good options based on your project needs.
Apart from this, if you want to launch your app on both platforms, you can also choose hybrid mobile app development.
4) Tech Stack
Tech stack includes the framework, programming language, toolkits, libraries, etc; that are used for mobile app development.
Choosing the right tech stack is quite important because changing the same can cost you a lot later on . As such; MEAN Stack Development is a popular example for educational app services.
5) Feature
The feature can either make an app or they can break an app. So, if you want to create an outstanding app, you need to come up with unique features.
We discussed the feature that you should consider adding in your patient education apps in the previous section of the blogs.
6) UI/UX Design
There are various reason to hire UI/UX designers that understands your business and create a design accordingly. First and foremost is its design that attracts and keeps the users engaged.
Since we are creating a learning apps for kids, this is going to be a big task. So, pay special attention to it, during the development process.
7) Kids Learning App Development Process
Finally, it is in this step that mobile app developers will be doing all the heavy lifting, writing code, and combing all the different components to create the final version of the application.
It is important that you maintain good communication with developers throughout the process but even more so during this step. Moreover, it is also quite a time-consuming and costly step of the whole development process.
8) Testing
Once the app is developed, it has to be tested using various tools and live environments. This is done to make sure the app is what you should be, works properly, and there are no big bugs hiding behind plain sight.
Mobile App Testing is arguably one of the most important steps of the whole process. When the testing is done, the necessary changes are made.  And it is ready to be launched into the market.
9) Deployment
The deployment is a quick and simple process based on the platform you choose. For instance, if you choose dedicated developers instead of app development, the deployment will be quick.

On the other hand, apps take a little longer to deploy as they have to be checked for guideline compliance and other such things.
Nevertheless, once it is launched you can watch for it to do its magic and help kids learn new things.
10) Maintenance & Support
Mobile app maintenance and support services are an important part of keeping the app up and running. If you want your successful app to stay that way, this is something that you should consider.
This is the 10-step development process for creating the best education apps for kids. The next natural question would be:
How Much Does It Cost to Develop eLearning App?
The cost to develop an elearning app like Duolingo can highly differ based on different factors. These factors are:
| | | |
| --- | --- | --- |
| App Complexity | Type of App | Tech Stack |
| Platform | Feature | Design |
The average cost of developing an elearning app can be anywhere between $30,000 to $110,000 dollars. Now, if you are looking for a closer estimate, you should consult a mobile app development company that will give you a quote based on your project specifics.

Conclusion
Creating an education apps for kids is easier said than done. There are various things that you need to take care of and do. However, when done right, it can open up billion dollar opportunities. Nevertheless, if you are considering developing an education app, it is recommended that you consult an education app development company that can guide you better.
FAQ
Q: Why create an education app for kids?
A: Education apps for kids are a great way to make learning more interactive and engaging, which can help children develop a love for learning at an early age. Additionally, education apps can be accessed from anywhere and anytime, making them a convenient way to supplement traditional teaching methods.
Q: What are the key features to include in an education app for kids?
A: Some important features to include in an education app for kids are interactive games, quizzes, and puzzles, a variety of learning materials, such as videos and audio, and a user-friendly interface that is easy to navigate for children.
Q: How to make an education app for kids more engaging?
A: One way to make an education app for kids more engaging is to incorporate gamification techniques, such as points, badges, and rewards, to motivate and incentivize children to keep learning. Another way is to use colorful graphics, animations, and sounds to make the app more visually appealing and interactive.
Q: How to ensure the safety of children while using the education app?
A: It is important to include safety features, such as parental controls, privacy policies, and age restrictions, to protect children from online risks, such as cyberbullying, inappropriate content, and online predators. It is also important to comply with the Children's Online Privacy Protection Act (COPPA) and other relevant regulations.
Q: How to monetize an education app for kids?
A: Some common monetization strategies for education apps for kids include in-app purchases, subscriptions, and advertisements. However, it is important to balance monetization with the educational value of the app and to avoid aggressive or deceptive advertising practices.
Q: What are some examples of successful education apps for kids?
A: Some examples of successful education apps for kids are Duolingo, Khan Academy Kids, ScratchJr, and ABCmouse. These apps have gained popularity due to their engaging and effective learning experiences for children.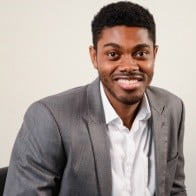 Jermaine Trotman is the co-founder of Nimble AppGenie, a company renowned for its bespoke mobile app development and web development in e-wallet app development and fintech development.