Indeed, Change in FinTech Technology are taking advantage of digital transformation by bringing a startup mentality to corporates to drive growth in businesses. As a result, digital transformation solutions significantly impact the FinTech sector. When it comes to driving growth in business for companies ranging from startups to coalitions, the FinTech sector takes advantage of digital transformation.
The pandemic has tested the global economy by introducing new norms like work from home and social distance. Companies that have adopted digital transformation could perform well in this troubled time. Every industry sector identifies the importance of digital transformation, and the BFSI sector is one of the biggest beneficiaries. Therefore, talking about the FinTech industry can bring extreme changes in the BFSI (Banking, Financial Services, and Insurance sector) sector and make it ready for the future.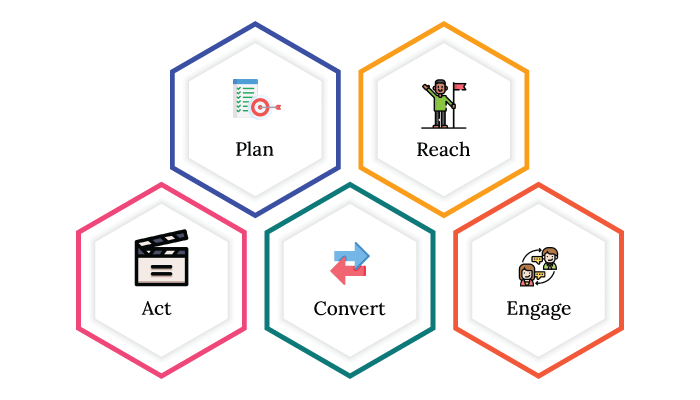 Payment solutions that are digital in nature are one example of FinTech's financial sector, which is working to implement the digital transformation strategy. In this post, I've talked about the ways that the digital transformation of FinTech is driving the change of the Finance sector in-depth. You can also see how financial services are looking at their security practices with SaaS (software as the service) development.
SMEs (small and medium enterprises) and Startups have had to reorganize their digital transformation strategies and look to the lending regulatory agencies for quick funding to restart and adapt to the digital ecosystem. FinTechs develop new ways for customers to access and deliver financial services, with simple ways to make payments on investments with quarterly advice and create a personalized budget with the app's help. Therefore, with startups, FinTechs business model forces large, well-funded enterprises to continue competing and innovating if they want to stay afloat. Therefore, a plan with a strategic approach is required that helps to tackle digital transformation without downtime and bring difference using digital transformation.
Rapid Growth in FinTech Technology Brought By Digital Transformation
We know that the finance industry is viewed from a traditional viewpoint and requires time to adjust to change, the advent of the pandemic has brought about new perspectives. It has led to tangible change by embracing rapid digital and physical changes, which require the FinTech industry to take on the challenge of providing companies with the most powerful computing technology.
The changes can be attributed mostly to the rapid shift in the behavior of consumers and the new patterns emerging that have been created by the obvious desire of contact-less and cash-less transactions.
The following statistics illustrate the rapid growth technology for digital change.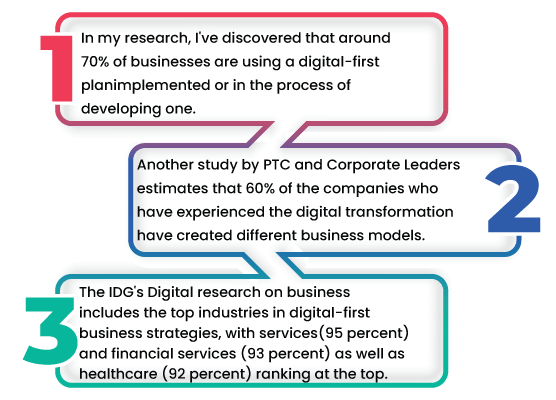 The finance industry retains its traditional perspective and remains slow in adopting an innovative approach. But, the COVID-19 pandemic has brought a radical change in this policy, and the FinTech sector aims to meet the challenges of the financial companies and the expectations of customers. There, digital transformation solutions lend a helping hand to the FinTech sector.
Digital transformation in the FinTech Technology industry can change market trends, emerging financial patterns, and changing consumer behavior. For instance, these days, cashless and contactless transactions have become the need of the hour, and on demand app development company can develop innovative payment solutions with this functionality. Therefore, the adoption of digital transformation can make it possible. Therefore, digital transformation has an influential impact on the FinTech app development sector.
Digital Transformation in FinTech Technology- Key Objectives
1. Better Risk Assessment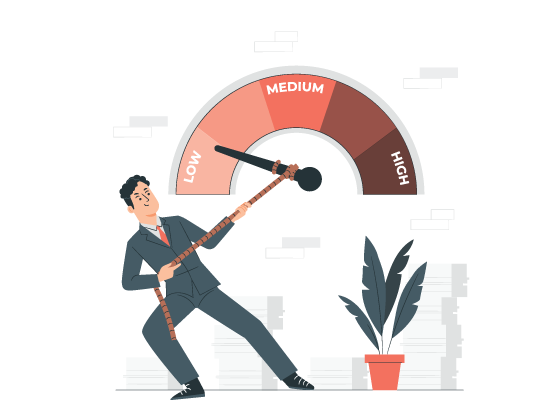 Artificial Intelligence (AI), data analytics, and blockchain technologies are useful for quicker and more accurate due diligence. Be it a merger and acquisition or disbursal of loans. Effective risk assessment is achievable through advanced FinTech solutions.
2. Improved Collaboration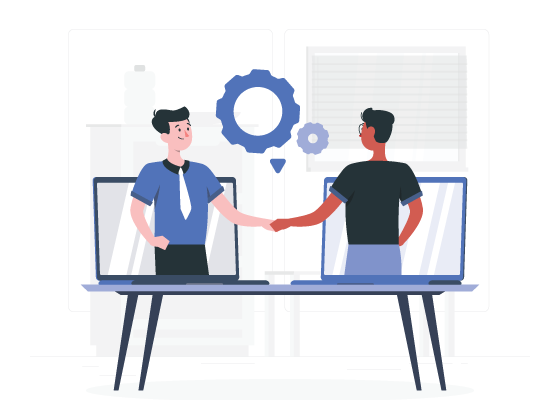 The team structure is vital for growth, and advanced digital solutions can strengthen the team structure through improving collaboration. Moreover, FinTech apps can bridge FinTech app development service providers and customers for real-time communication. These apps also facilitate employees to access the data and communicate with one another in real-time.
3. Mobile-based Utilities
Ewallet apps and digital payment solutions have become norms in this mobile-driven age. From customers to merchants and service providers to entrepreneurs, everyone prefers mobile-based payments compared to traditional methods.
Mobile-based transactions are safe, swift, and convenient. As a result, financial companies tend to provide various utilities through mobile apps to their customers.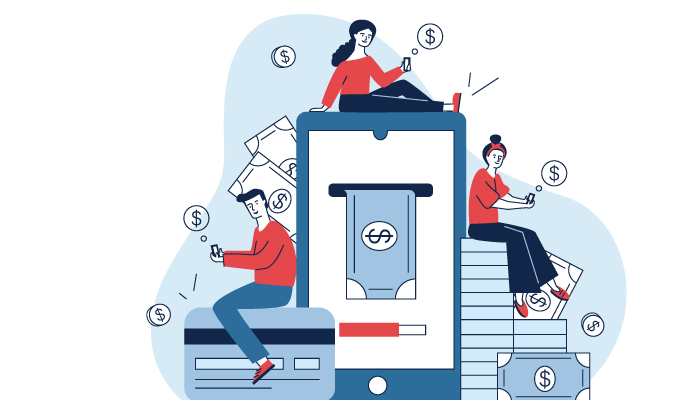 Finally, if we think of challenges in digital transformation in the finance sector, data security and protection of the user's privacy remain on the top. Customers provide their bank accounts, credit cards, and debit cards in mobile wallets, digital payment solutions, and other FinTech products.
The Mobile App Development Company must develop robust and secure app solutions that can protect this valuable data.
4. Increased Mobile Banking
Mobile banking is on the rise. Fidelity National Information Services (FIS) revealed a 200% increase in new mobile banking registrations in April 2020.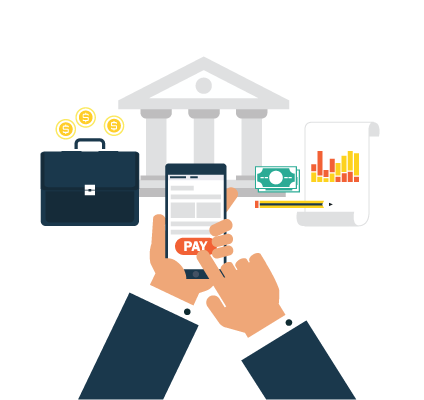 At the same time, mobile banking traffic rose a whopping 85%. These days, several open banking app development companies are capitalizing on this emerging trend with best Banking App Development Cost. It is fair to mention that mobile and open banking concepts will remain in the post-pandemic period.
Top Benefits of Digital Transformation in FinTech Technology Industry
1. Convenience
In this pandemic age, digital payment solutions work wonders. FinTech app development companies develop apps that offer more convenience to users while making online transactions safely.
SMEs and startups in the finance sector can take advantage of the digitally-driven loan disbursal process and robust and secure FinTech app development solutions. As a result, it is easy to operate various operations with new offerings for finance companies.
2. Efficiency
With improved data analytics and real-time reporting, digital lending platforms have become more efficient. In addition, with digitisation, the Know Your Customer (KYC) process has become more convenient and accurate. So, in a way, financial companies become more efficient in completing credit processes rapidly. Also, it is possible to detect fraudulent transactions based on the customer's behavior and analysis of online transactions.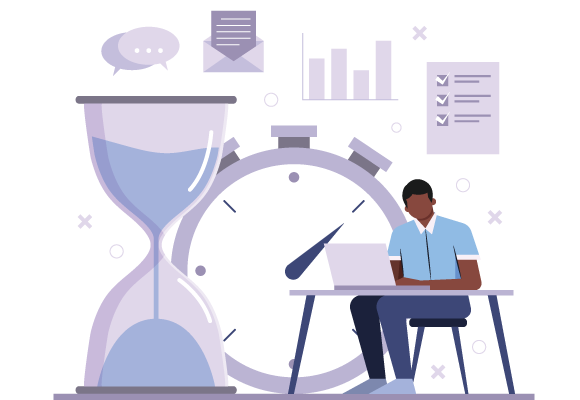 Talking about the digital transformation trends in the booming financial sector, we can consider AI (Artificial Intelligence), data analytics, IoT (Internet of Things), Open Banking, and automation. FinTech app development companies integrate these trends into advanced apps and assist their clients in achieving the following objectives.
Read the blog- How To Make FinTech Robust? The Future of AI in the Financial Sector
3. Flexibility
Legacy systems remain ineffective in the current scenario because they cannot measure all the necessary aspects for lending. In other words, traditional lending systems fail to earn revenue for SMEs. Also, they are more expensive as compared to FinTech app development solutions. Another problem with the legacy lending system is the lack of flexibility.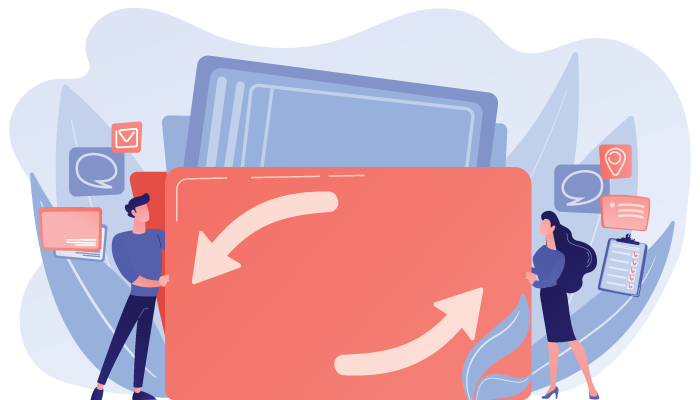 On the other hand, finance app development leverages the benefits of cloud technology. For example, a cloud-based lending app can seamlessly integrate with the asset system to provide a sustainable and user-friendly digital model for a complete lending solution.
How is FinTech Technology Digital Transformation Making SMEs Coherent?
1. Processing Data For Operational Efficiency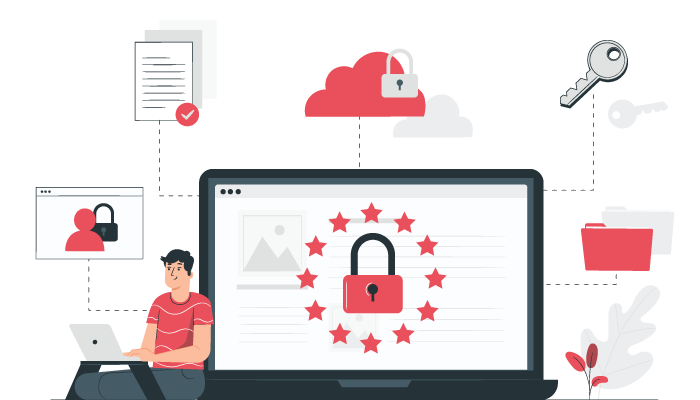 With innovative digital lending platforms, such as knowing your customer (KYC) and personal identity or KYC based on social security, financial consultants can easily access customer data and get their approval, thus ensuring better efficiency. In addition, Outsourcing Data Analytics services can help improve the understanding of customer portfolios to enable better credit processing. Another good area where data can be used to detect fraud is where customer behavior is recorded and analyzed for potential fraud.
2. Greater Lending Flexibility
In the current system, traditional lending models are ineffective because they are not designed to measure and, therefore, seem to impose a barrier on SMEs to earn money. In addition, legacy systems are more expensive than FinTech app development companies, which boast a reduced performance model designed to reduce costs. There is also a lack of flexibility in this system.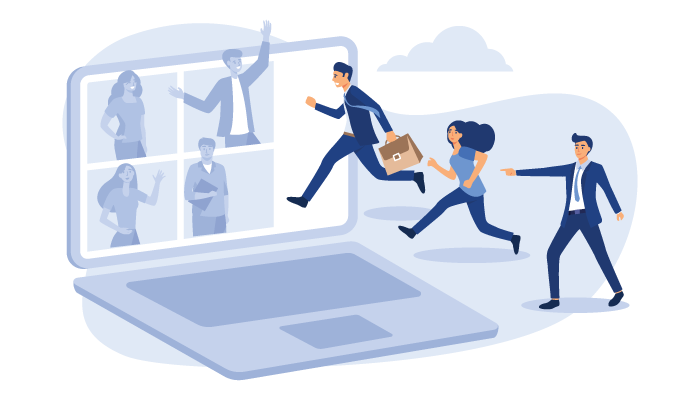 This is where a cloud-based lending approach can make a difference. First, create an Android application programming interface (API) that will integrate seamlessly with asset systems and provide an awesome and sustainable digital model that can drive a well-designed lending solution.
3. Channeling Digital FinTech Offerings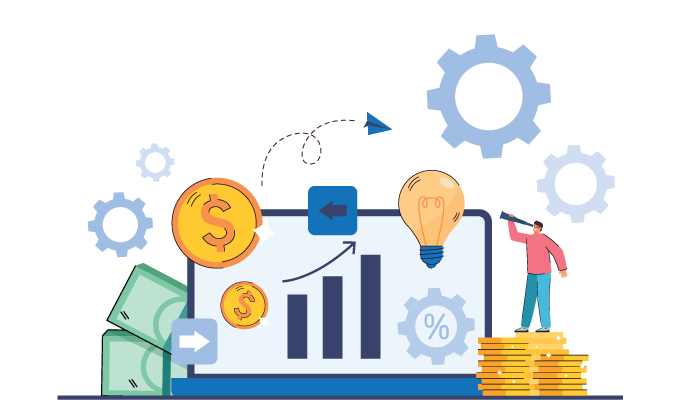 With the increasing speed of digital platform acquisition during the pandemic, digital payment platforms and develop like Ewallet apps and credit cards have increased demand in SMEs' transactions. Additionally, SMEs and startups globally have started taking advantage of the digital profits and loans available through simple, fast, and secure FinTech app development solutions backed by robust infrastructure processes. By informing high-end consumers and warm-hearted SMEs, they have come up with the idea of ​​using FinTech app solutions to drive their financial operations.
Must-Have Features of FinTech  Technology Apps
1. Personalization Functionality
Nowadays, Instant gratification is a reality for customers, and FinTech application development is no different. Therefore, integrating features that deliver personalized experiences for different users is an excellent way to make a FinTech app stand out.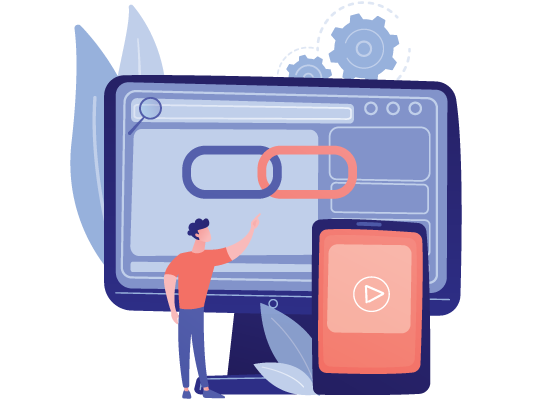 Read the blog- How To Create A FinTech App And How Much Does It Cost To Build A FinTech Apps?
This personalization becomes better when the accumulated data can help predict user behavior and give them something that brings them back to the app. So, for example, if there's an investment app, it should be proficient enough to guide them in the correct direction.
2. Artificial Intelligence
No recent technology has jab innovation better than Artificial Intelligence or AI. So if the FinTech app features integrate AI with them, there's bound to be a great boost in aspects like automatic customer support in chatbots, better efficiency in operations, improved wealth measurement tactics, and many more.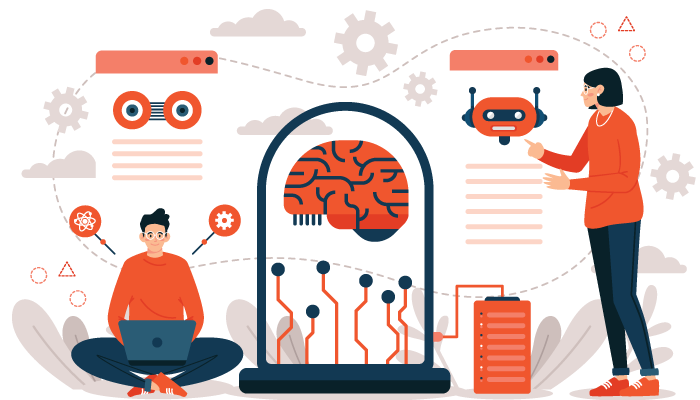 Moreover, Artificial Intelligence brings customer support automation to the forefront by enabling the team experts to focus on other important tasks for business improvement and generate favorable ROI with time.
3. Immersive UI/UX
The interface of a FinTech app can greatly determine the extent of its utility. FinTech App Development done in a professional manner enables FinTech app developers to create a highly immersive interface to make a user-friendly mobile app that delivers a very smooth experience for every user.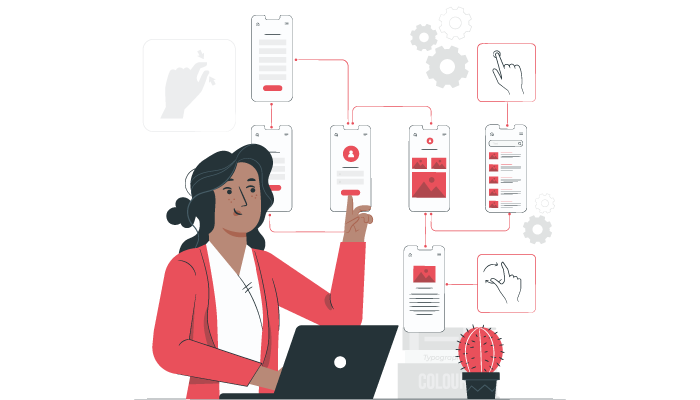 The biggest benefit of a simple UI/UX is that it provides users with a high level of flexibility and enhanced power. Besides the great features on offer, the right UX also enables smoother financial operations, taking user engagement to a different level.
4. Analytics
Accuracy in financial data is of greatest importance, so the users of FinTech apps use them in the first place. It's a big reason why data analytics integration is so important while developing a FinTech app.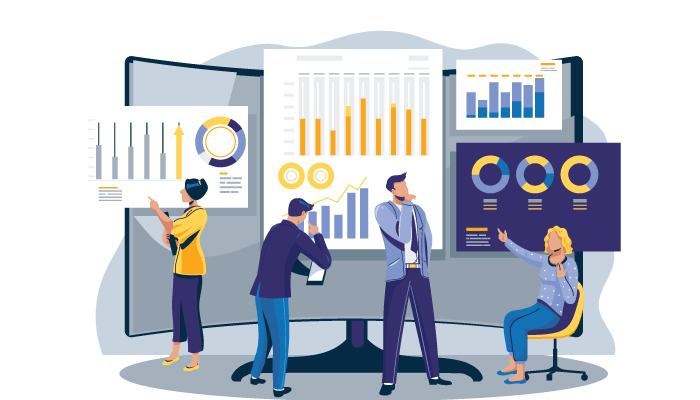 With the correct analytics plug-ins, users can easily receive custom reports on their financial transactions, and thus keep them in the update on the condition of their financial situation. Due to how competitive the present situation is, the majority of the top-rated apps have this feature, and more and more are using it every day.
5. Reward Campaigns
Reward programs and campaigns are ideal for bringing users back to using the concerned FinTech app. There are already many FinTech apps that feel similarly, using consistent reward campaigns, of which Robinhood is the best example.
FinTech application development presents great opportunities for users to earn a few freebies for using the app with referral and usage rewards. This is a notable feature.
6. Abilities to Multi-Tier Functions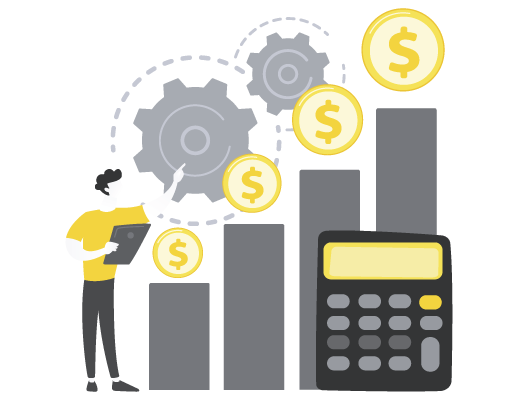 Multi-tier functionality is a feature that allows FinTech apps to be flexible and highly efficient simultaneously. It gives out the feeling that the particular app is truly purpose-driven and efficient where it should be. Also, please note that this feature enables the app to work seamlessly while also running different sessions together. As a result, multiple activities can be managed and tracked by the users effortlessly, leading to increased sales for the company.
7. Data Privacy & Security
Privacy and security are two crucial elements subject to the utmost attention during FinTech mobile app development. There is a lot of need to ensure the right compliance for the right data security measures so that there are no chances of any legal trouble for the app in the future.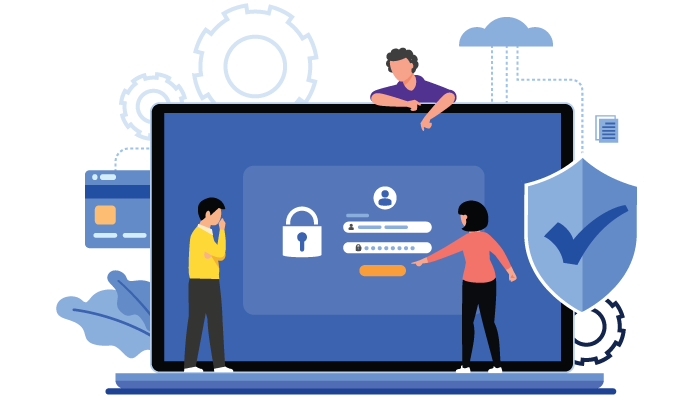 Regulations should be explicitly defined, and the authentication procedure must be easy enough that everyone is able to manage the details of their financial account.
8. Blockchain and Crypto
For all the right reasons, Blockchain has become a key driver of change in FinTech Technology industry, out of which detailed levels of transparency during financial transactions in the least possible time. Moreover, it ensures that every transaction is authentic by validating and recording it.  By using Blockchain, companies improve the frequency of their P2P payments, reduce the transaction fee for payments, and save time and money for all involved parties in the transaction.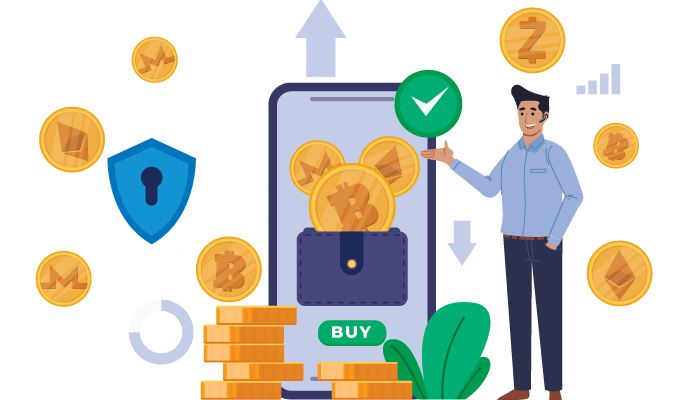 Blockchain also brings quick and safe data sharing integrity through various platforms without intermediaries like banks or other related institutions.
Challenges Faced In FinTech Digital Transformation
1. Change in FinTechs face a significant hindrance in building relationships and trust within clients working with traditional financial services providers. FinTechs need to fight the myth that their new creation calls for security and data management.
2. They face how to present investors and other stakeholders with a clear view of their proposal, especially if their offer is not in a certain way in the existing markets, and is not allowed by a certain number of customers. These difficulties present challenges in raising funds for commercial investors. These participants will want to see clear evidence that FinTech digital transformation is innovative, capable of measuring and mitigating its risks as much as possible.
3. FinTechs need a valid control framework that aligns boundaries with scaling globally with minimal collisions.
4. Last digital transformation challenge comes in the form of international action; 95% of FinTech firms failed when trying to scale up. The reason for this is that FinTechs are failing to operate beyond regional and national regulatory limits, and are failing to reach customers at critical times.'
Concluding Lines
Indeed, Digital transformation solutions play an essential role in revving the growth of the FinTech sector. In addition, these solutions impact financial service companies greatly through advancing FinTech app development services. It is appropriate to mention that transformation of internal structures, new ways of customer communication, and improved services will take the entire BFSI (Banking, Financial Services, and Insurance) sector to a new level in the coming years.
We, at Nimble AppGenie, offer the best-in-class FinTech app development services based on the client's business requirements and global trends. Our professional FinTech app developers keep the end-users in mind while developing feature-rich digital payment solutions or advanced FinTech apps. Also, please note that our mission is to transform financial companies digitally through high-end FinTech app development.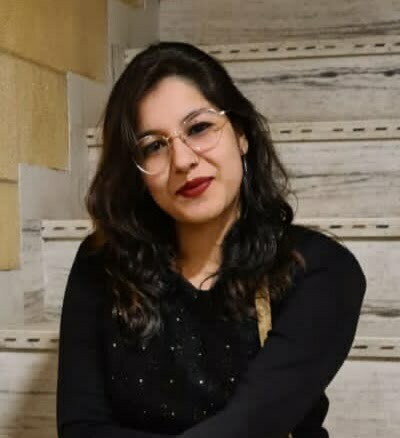 Divya is an outstanding writer at Nimble AppGenie. She is very innovative with her creative ideas. She is very passionate with technology implementation in several industry verticals and always keen to learn new opportunities that brings business efficiency and profitability. Whereas, Nimble AppGenie is an expert in developing solutions for Healthcare, FinTech, and EdTech. Nimble AppGenie is helping small-large scale enterprises by providing innovative solutions that excel in the market.