SaaS or Software-as-a-Service is a new trend for business leaders to introduce a new revenue model in the market via innovative IT services and products. The main reason behind the popularity of this business model, is that it allows the users enjoy the benefits of a full-fledged software product without having to pay an upfront lump-sum. However, to build SaaS applications successfully, you should know why your customers will pay your subscription, and what features they expect from a SaaS application.
Each SaaS application is built to deliver specific services to the users. Netflix, Office 365, and Grammarly are some common examples of SaaS products. Take Netflix for example, it solves the problem of renting a movie without having to worry about going to a physical store or late return fees. As for Office 365, they help business and enterprises to increase productivity in a flexible manner, which in turn helps businesses achieve revenue targets.
Why Software-as-a-Services?
In SaaS, users don't have to develop the software and integrate services by themselves. Instead, they can buy the software authorization for a fixed time period. This model makes the SaaS service more feasible in terms of investment and risk avoiding. Other reasons for adopting SaaS service over product development are:

Quick Deployment
Unlike traditional software, you don't have to wait for weeks or months for development and deployment. You either need a web browser with a good internet connection for accessing SaaS applications or you can just simply download the software in your PC or mobile device. This results in quick and easy deployment of software.
Easy Scalability
SaaS services provide subscription facility to users, which increases flexibility and scalability. Users can change the subscription according to them whenever needed. For example, if the number of employees is increased in business, the owner can easily upgrade the subscription plan for more service access.

Flawless Updates
You don't have to worry about hiring a development team to update your software. The SaaS service provider deals with the software and updates for the hosted applications. Since the cost of new updates isn't been beard by one person or enterprise, it stays lower than the traditional software, users can easily buy the upgrade package, or they can pay for specific updates they need.

Lower Hosting and Development Cost
With platforms such as Amazon Web Services, you can easily create or buy a server for your service. This results in reducing the cost of hosting and allows more people to establish new SaaS companies. The product can be released as a Minimal Viable Product (MVP) in the market. This strategy helps you in providing core features of your app to users in the market. With this minimal approach, you can easily test your product in the market.
Immediate Benefit
The SaaS applications are installed and configured in the cloud. SaaS tools that are based on cloud-services provide immediate access to the users. It only requires user's name and email address to access SaaS services. The users just have to choose the type of service, and within a couple of hours or even seconds, the application will be available for use. This results in reduced configuration and installation time, as well as reducing the deployment issues.
Tips for Creating Successful SaaS Application
There are various factors that can make your SaaS applications unique from other existing solutions. Since the competition of SaaS development is at cutthroat in the market, there are some points you can follow to make your product stand-out in the market.
Free Trial Offering
One of the most important and common strategy to encourage customers use the app for SaaS applications is free trials. This feature helps your customers in determining how they can make their daily/work lives more flexible and productive with your product at no cost. You can allow your users to use your product for a limited time at no cost. This will result in increased customer on-boarding and adoption. As you are offering a free trial of your product, you will also increase your sales in no time.
Focus on Purpose, Not on Cost
The cost of developing a SaaS application is usually lower than the traditional development methods. Due to this, the most common mistake, new SaaS businesses do is they market the price of the product instead of the purpose of the product. As the cost of building SaaS application is justified by high ROI, you can offer services to your customers at a low price.
But if your customer is unable to understand the purpose of using your product, there is no value of providing services at a lower cost. If you are making it clear that your product can solve a specific problem faced by most of the people, you can have increased customer engagement on your product. So you must always focus on the purpose, not the price.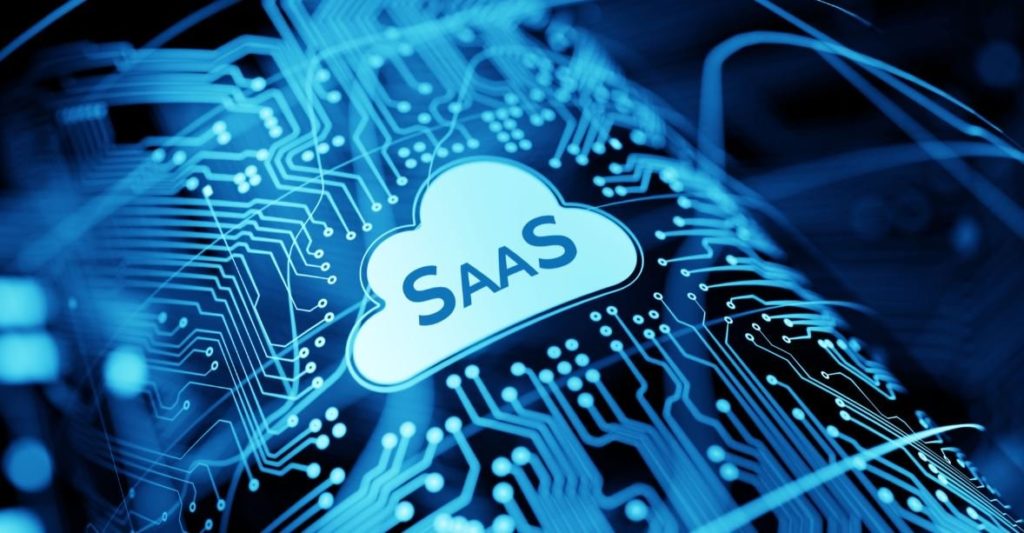 Create Valuable Content
It's hard to find any successful company that does not feature blogs on its website. 80% of internet users enjoy reading blog content. Before developing your SaaS application, research content based on your niche and create valuable notes about it. After gathering the required data, compile the important information and create valuable content for your audience. The content you are creating must provide details about the important features of your product.
For example, the website of food delivery app Zomato has a blog section which provides the users with recipes, nutrition advice, details about ingredients, and even how to use the Zomato app.
Use Survey Data for Product Development
You can use data analytics or customer feedback to improve the services you provide. It is important to blend data from both sources to improve the efficiency and relevancy of your SaaS application. Before making any changes in your app, compare both the sources carefully. If the percentage of people who requested a specific feature update is low, you should think twice before making a massive change in your SaaS product. Suppose 75% of people requested a specific feature in your product, then that feature can really take your business in the right direction.
Steps for Building a SaaS Application
Recently, number of companies companies that are following the SaaS model for developing products have increased. If we look at the facts and figures, around 55% of companies use SaaS model in most of the development operations. Whereas 40% of companies are entirely using SaaS of development. Undoubtadly SaaS industry is growing at a rate of five times more than any other service.
According to experts, the market for the SaaS applications will rise up to $80 billion in the next two years. So if you are planning to launch a SaaS product in the market, here are few factors you must keep in mind.
Begin with SOAP
Instead of creating a long 50-page business plan, begin with a Strategy-on-a-Page (SOAP). This is the fastest way of deploying your idea on to paper. The lean planning process is an iterative and much easier way than the traditional planning concepts. This one-page strategy or pitch is most suitable for SaaS enterprises that constantly tests new ideas.
The single-page pitch includes the strategy you are going to use, the tactics you are going to follow, and the  product development schedule. There are various softwares in the market, that can help you in creating a lean and simple plan for your software within no time. You can then use your time invalidating your software idea. Here is the process of how you have to deal with the single page pitch process.
Strategy
This section includes the following factors about your product:
Brief about your SaaS application

Description of the targeted market and audience

Brief details about your competitors in the market

Details about the solution your software will provide to the current market problems
The major note you must take care of is that the details about the problem and the solution must be very clear. Identify the challenges users are facing, and then provide a solution for it to gain more customer engagement.
Marketing Approach
The tactics section includes the marketing approach you are going to follow. Usually, you can go via software vendors, online stores, a website to market your product. You need to create a list of marketing tactics to attract more customers. Figure out all the required resources and partners and then assign roles to members of your team.
Process to build SaaS application
In this section, you have to schedule the process of developing your product. The schedule will include the budget of the project, dates of finishing specific parts of your product, milestones, and the deadline of completing and deploying the project in the market. Once you have created a successful lean process of your business idea, you are ready to make it to the next step.
Hire a Strong Tech Team
You need to employ a strong team of SaaS developers to handle the development process and maintenance of your SaaS product. Finding skilled developers for your product may take time but hiring a team of skilled developers is the most important factor. You may search overseas like Europe, Malaysia, or the US for hiring adept and skilled SaaS developers. The most important factor for building a strong tech team is that there must be a CTO that can guide your team.

Test Your Idea
As now you have successfully created a single-page pitch, the next thing you have to do is test your plan. The main question behind building a SaaS application product is that 'can it make money?'
Before rushing into the development phase, you must check whether the assumptions that you have made in the first phase are correct or not. You can interact with potential customers to test your business idea. This will help you in knowing if the idea you are validating is valid to monetize. Based on the feedback from customers, you can refine your plan to make your product more flexible.
You can create the MVP of your product for testing your idea. This concept is adopted by most of the companies worldwide for testing the core features of the product by creating the simplest version of your product.
Determine the Programming Language
Irrespective of the type of SaaS application you are planning to develop, each SaaS software is integrated with two sides: client-side and the server-side. There are multiple programming languages you can use to for the development of the front end and the back end. Some of the most commonly used programming languages are:
You must go with the programming language that is easy to understand. For example, you can use HTML for client-side development and Python for server-side development.
Build SaaS Application
After determining the programming language, you are going to use, you must begin with the development phase. But before beginning the development process, you must keep in mind that your SaaS software must be high-performing with an interactive UX. In order to create a robust and interactive application, you must partner with an experienced development company. As the users can be from non-technical background, you must create an app that is simple and easy to use. Your users expect short registration forms, contextual menus, and tutorial videos in the software. So if your users can setup the software easily without facing any issues, you are going in the right direction.
You must follow a specific development methodology for building your SaaS application. The most used methodology is the agile development process. Agile development allows you to make changes to your product in between the development process. For better development, you can create an MVP of your software for testing its core features.

Test and Launch
Before delivering your product to the customers, get your product tested by a team of expert testers. The testers aim to find bugs and errors in your product. They also examine whether the product is working according to what was mentioned in the document during the requirement phase.
Once the product is successfully tested, and no major bugs remained in your product, you can deploy your product in the market. After launching it in the market, the maintenance team looks after the post-production issues.
Conclusion
There is no doubt in saying that SaaS applications will grow at a rapid pace in upcoming years. As technology will be growing, business owners will be partnering with developers to create innovative products, using these business models. If you are also planning to create a SaaS product and looking for a development partner, feel free to reach us here – Contact Us.