Indeed, blockchain technology has penetrated many diverse industries. But in the healthcare systems, Blockchain technology is playing an extensive role in transforming the human genome project, healthcare supply chain, managing health data, and streamlining health insurance claim settlement. It is quite revolutionary in its scope and possibilities.

Three things that made Blockchain technology so passionately embraced by the healthcare industry need to be known:
Blockchain establishes complete transparency and enables easy and streamlined access to data at all times.
Blockchain ensures tamper-proof data management through a mutual consent-based unlocking of encryption and prevents any removal or changes to the data.
Blockchain decentralized database technology through smart contracts simplifies agreements relating to complex processes like health insurance claims.
Blockchain is uniquely adept at building a truly patient-centered system. It can filter use cases such as recruiting panels for clinical trials, regulating the drug supply chain, process medical billing, health insurance claims, real-time disease reporting, and explore disease patterns.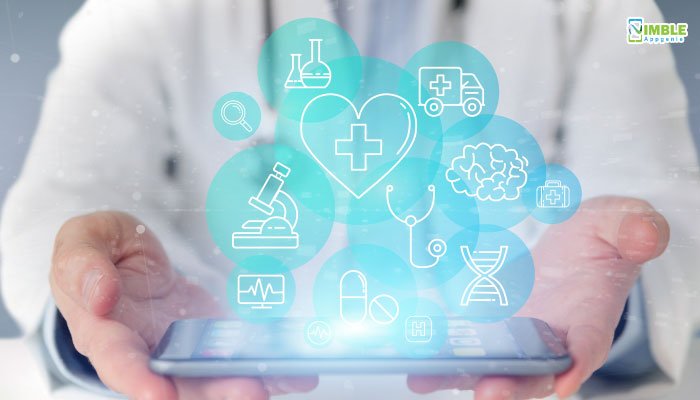 For example, a patient file written with a permanent marker is now password-protected. As a result, you can record the names of everyone who has opened or edited the file and is available wherever needed. Suppose a tablet of paracetamol comes with information about its manufacturing location, date and time stamp. In that case, every person handling the drug along the supply chain, and all this information is legitimate.
Furthermore, imagine an insurance claim filed for a surgical procedure in which details are automatically pulled from the patient file written with the permanent marker. As a result, there is a negligible possibility of a fraudulent claim.
The healthcare industry carries out around 30 billion healthcare transactions, of which 50% – 60% are affected every year. The difficulty of duplication is available in drug manufacturers and medical instrument manufacturers also. Moreover, the WHO (World Health Organization) predicts that around 8% – 10% of the medical devices in the revolution are artificial copies today. This costs the industry USD 250 billion, and despite the high costs, several physicians do not receive the data on time or receive inadequate information via referral letters. As a result, ample deaths are recorded each year due to administrative mistakes and miscommunication of patient-related data.
Blockchain Adoption in Healthcare Industry
From the above-shown graph, it is clear that Blockchain adoption by healthcare service providers is constantly on the rise. Furthermore, with the usage of blockchain technology, medical supplies, and counterfeit drugs can be avoided to a great extent. Moreover, the above-shown data indicates that Blockchain-based health applications are rapidly growing, and they are all set to reach an exponential height by 2025.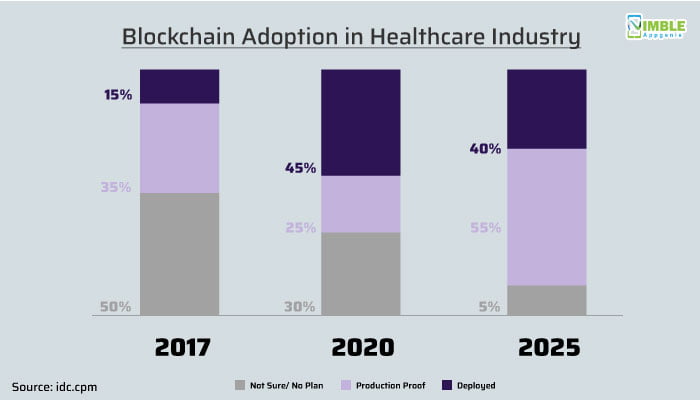 According to IDC, many top health professionals consider Blockchain technology one of the top 5 important technologies in their list of priorities. Also, the spending on Blockchain will touch USD 5.61 billion by 2025 on a global scale. The same report also states that blockchain adoption in the healthcare industry can save USD 130 – 160 billion yearly until 2025. Now, let's explore various healthcare solutions and applications shaped by Blockchain technology. But before you hire healthcare app developers for several projects, you need to understand the use cases of Blockchain.
Use Cases of Blockchain
1. Blockchain for Genetic Research 
After completing the Human Genome (a Genome is a complete set of genetic instructions) Project, there has been a growing trend among researchers and healthcare professionals to figure out the order of DNA nucleotides (Genome sequencing) of people. The genome order data market is all set to face critical demands. Also, the cost of personal human genome sequencing orders is decreasing continuously. Indeed, it's very challenging to build an app from scratch for the human genome database. Still, many companies have already stepped in.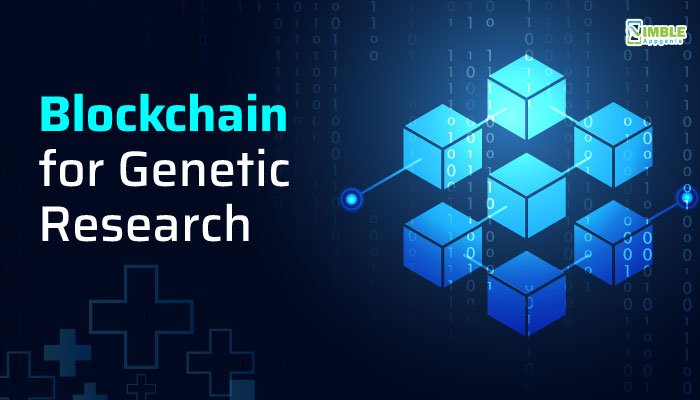 In this digital era, some companies like Nebula Genomics started using Blockchain to manage data and ensure faster, secure, and streamlined access to genome data by the interested customers. Data management solutions powered by blockchain can offer the right solution for healthcare app development services as orders for personal genome data are rising rapidly. This is why app development is helping and transforming the healthcare industry.
2. Securing Patient Data 
Safekeeping medical data from breaches and fraud is considered the biggest priority for healthcare specialists when embracing Blockchain technology. Indeed, Data security is always a big concern for the entire healthcare industry, and in recent years the industry has suffered from the undesired exposure of millions of patient data. Unfortunately, stealing financial information and health records makes up the majority of such fraudulent cases.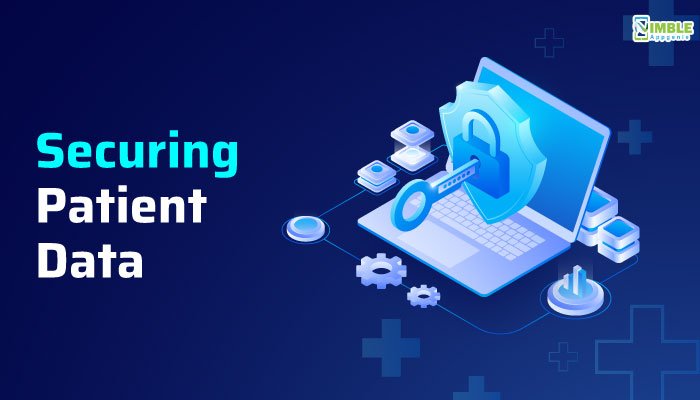 This is where the decentralized and completely inviolable database technology of Blockchain can play the best defining role. Among the abundance of data storage and management solutions powered by Blockchain for the healthcare industry, Factom, BurstIQ, Iryo, and many more are particularly worth mentioning.
3. Blockchain for Healthcare Commerce 
Healthcare business refers to all the purchasing of healthcare products and services with the transactions in healthcare facilities. If you talk about the healthcare business in terms of market value, they have their own unique value. Healthcare industry solutions powered by Blockchain development play a very vital role. As a result, payment data can enjoy better security protection, and transactions can be more secure and streamlined.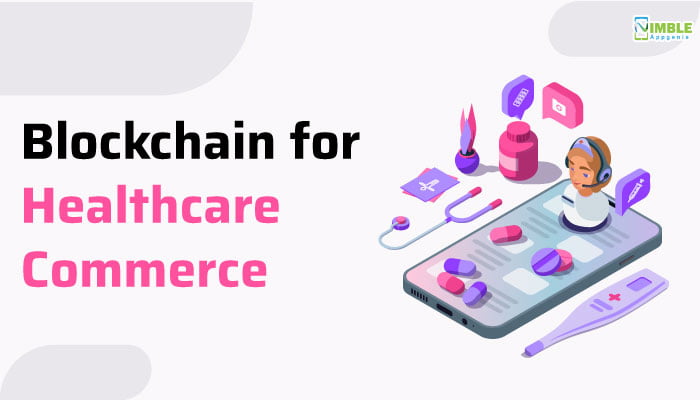 PokitDok offers an advanced platform-as-a-service (Paas) platform to facilitate commercial transactions across facilities and make healthcare organizations faster and easier. As a result, bringing new applications and services to market has already made its niche reputation.
Over the past few years, PokitDok incorporated a Blockchain-based transaction network to ensure more security and streamlined performance for several healthcare applications like identity verification, EHR (electronic health record), smart contracts, automatic adjudication, and many more. That network is known as DokChain.
4. Blockchain for Healthcare Supply Chain 
It is witnessed previously that the HealthTech industry frequently faces the challenges of authenticating drugs, medical goods, and other medical supplies. These challenges are very serious because of the adverse impact. Hence, counterfeit products and materials can take in the healthcare industry. Here, Blockchain-based tracking of items in the supply chain down to the source can lay bare the authenticity of all commodities and medical goods. This proves that blockchain technology is very beneficial in the healthcare industry. With the usage of blockchain, customers can have comprehensive visibility of all the goods in the medical supply chain.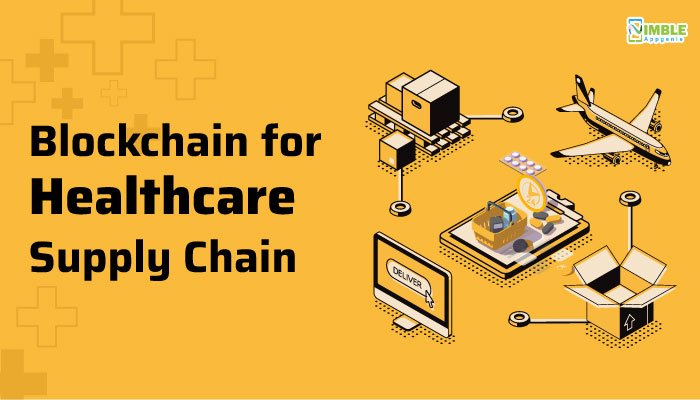 For now, the topmost priority for the healthcare industry is to stop the marketing of counterfeit goods, which is particularly true for developing countries where counterfeit drugs and medical supplies caused ample deaths. On the other hand, there is a constant demand for remote health monitoring to ensure efficiency is increasing rapidly. Therefore, Blockchain-supported medical databases and supply chain tracking solutions appear ideal and perfect for the contexts mentioned above.
In 2019, the MediLedger Network was established by leading companies in the life sciences and healthcare industry. This network has emerged as a great application to unleash the benefits of Blockchain protocol. Also, to help companies track the authenticity of the supplies and drugs in the medical supply chain. Therefore, the solution streamlines authenticating the medications along with their expiry dates.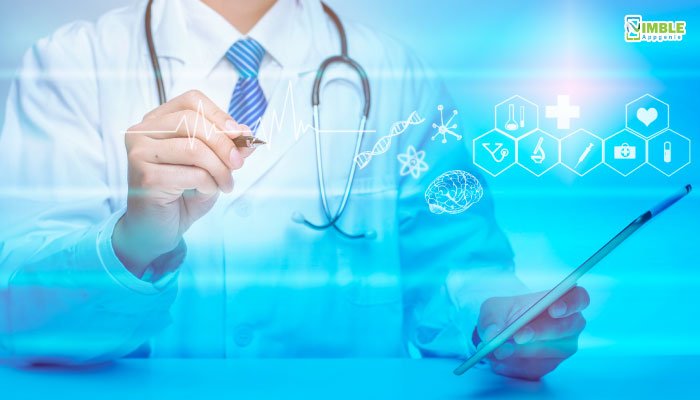 Blockchain-powered applications such as MediLedger offer to healthcare establishments helps in gaining customers by ensuring the authenticity of the drugs and supplies. However, another important benefit that MediLedger and similar Blockchain-powered healthcare applications provide is strictly adhering to compliance. FarmaTrust is another Blockchain-based application that sends automatic notifications corresponding to law enforcement violations and other issues. Based on exact data-driven predictions, these Blockchain-powered healthcare applications can also augment demand and supply balance.
Blockchain-Powered Smart Contracts for Health Insurance 
Indeed, Blockchain application concerns the health insurance settlement. As we all know, tracking medical and patient data up to minute details is of great significance in setting health insurance claims faster. Here, Blockchain distributed database systems play a significant role in preventing health insurance fraud and streamlining the entire process.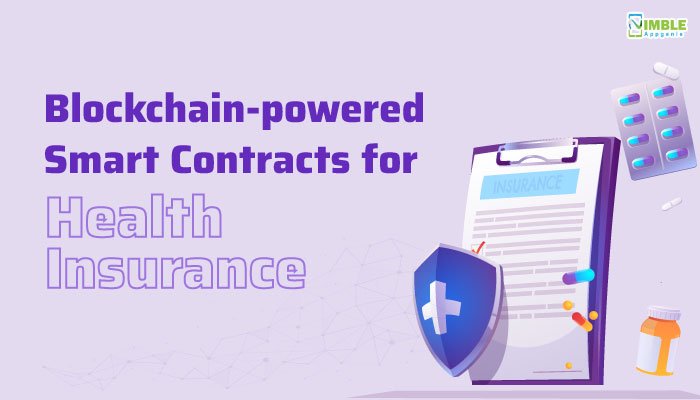 Many established healthcare Blockchain solution providers, such as Chronicled and Curisium, allow all types of stakeholders in the medical system, consisting of device manufacturers, medicine brands, insurance companies, medical facilities, wholesalers, and suppliers, to establish authentications of all contact details and monitor all types of transactions. As a result, such systems facilitate the complete digitization of healthcare systems while ensuring streamlined processes and data security.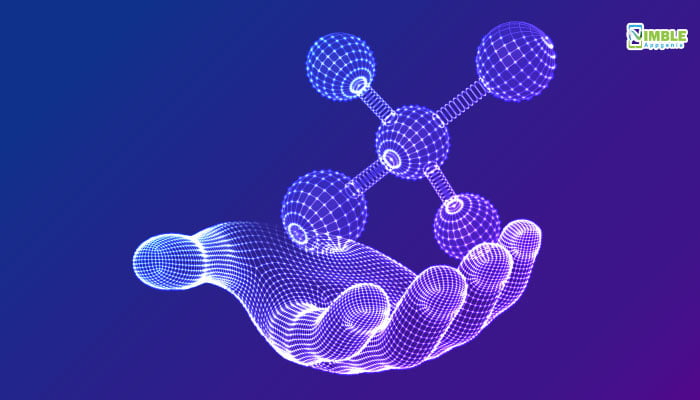 Sharing digital contracts among various stakeholders such as healthcare companies, manufacturers, distributors, and suppliers can significantly minimize disputes over transactions, and claims can be settled faster. Chargeback claims are expected in the entire healthcare industry because the pricing of medical goods and supplies is extremely unpredictable and subject to market demands and other factors. Among several claims, many of these require manual resolution, which is very time-consuming. Here, smart contracts can play a significant role by putting everything on the same page. Moreover, these shared intelligent contracts are beneficial to handle medical insurance agreements more efficiently. By digitizing this healthcare data, more advanced analytics can improve the quality of healthcare and cost.
Pros of Blockchain in Healthcare Systems
1. Ease of access
In terms of emergencies, patients can access digitized records easily. Moreover, patient medical records can easily be backed up on the server or cloud systems using the latest digital technology. Thus, a physician can easily access the patient files from any location in an emergency, even outside the patient's primary treatment center. Also, it becomes very easy to save ample lives without wasting the time of going anywhere.
2. Saves cost
If all files taken from a patient are recorded, analyzed, and sent to a digital operator, retrieving the files when needed for use is relatively cheap in terms of cost. Indeed, it ruins the advantage of faster transactions at lower costs. Here blockchain technology plays a very important role by allowing a larger volume of transactions handled by the single network in healthcare systems.
3. Decentralization 
It allows for decentralized storage of data. From the time all files are stored in a single format electronically and digitally. Treatment centers will no longer have to worry about storing patient data since a public database can be accessed with a private key.
4. Interoperability
It can be realized by using sophisticated APIs to make EHR (electronic health record) interoperability and data storage a reliable process. Furthermore, sharing blockchain networks with authorized providers in a secure and standardized way would eliminate the cost and burden associated with data reconciliation. Moreover, blockchain can change drug supply management, revenue cycle management, clinical trials, and prevent frauds.
Cons of Blockchain in Healthcare Systems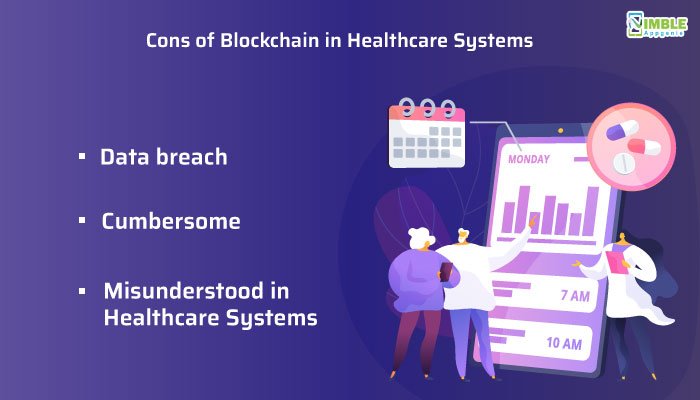 It is well known that if there are tons of reasons to adopt this technology, there are most certainly some reservations held by both healthcare professionals and the general public.
1. Data breach 
As we all know, healthcare is a very sensitive industry whose code of conduct is governed by strict laws, rules, and regulations relating to confidentiality. This could act as a serious regulatory risk and outweigh the disadvantage of easy access in an emergency. If there is easy access to patient files from an authorized source, there may be a key data privacy breach.
2. Cumbersome
In comparison, blockchain is a relatively new technology. The downside is that treatment centers have issues integrating and implementing the systems operations into the current operation mode.
3. Misunderstood in Healthcare Systems
Indeed, Blockchain's reputation was developed on Bitcoin, which is why many people in healthcare struggle to see the correlation and equate it with privacy risk. Thus, the companies supporting the patient will ultimately be the validating sources of patient information. This confusion over public or private blockchain confounds entire progress.
Conclusion 
All the different use cases and applications of Blockchain in the healthcare sector have one thing in common: better trust-building among stakeholders via power data-driven automation and real-time monitoring. Moreover, we all know that Blockchain Technology is used in a wide variety of industries offering more significant opportunities.
I hope you now know how blockchain can transform the healthcare system. So, now is the time to implement top performance and quality to bring out the best in the application. If you still have any doubts on how to transform a healthcare system, contact us.

We, at NimbleAppgenie, have our standard practice to develop robust, faster, and more efficient blockchain products. In addition, we are an extremely professional healthcare app development provider who provides innovative development services to companies globally.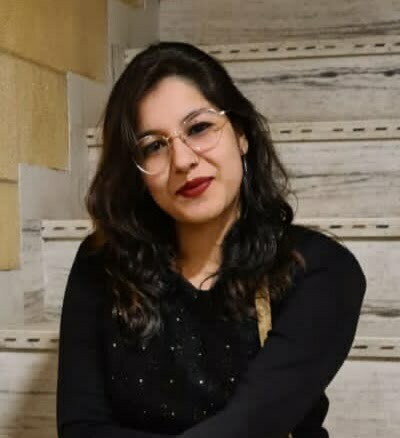 Divya is an outstanding writer at Nimble AppGenie. She is very innovative with her creative ideas. She is very passionate with technology implementation in several industry verticals and always keen to learn new opportunities that brings business efficiency and profitability. Whereas, Nimble AppGenie is an expert in developing solutions for Healthcare, FinTech, and EdTech. Nimble AppGenie is helping small-large scale enterprises by providing innovative solutions that excel in the market.