Nimble AppGenie fastest growing App maker and App Builder company in London. App Maker, Create an app for BlackBerry, Windows 8 Phone, Android & iPhone applications for mobiles and smartphones and publish to Google Play, iTunes and other app places. App designers and app developers specialize in building apps on mobile platforms like iOS, Android, Windows Phone, websites, and HTML5 web apps.
Nimble AppGenie App developer follows all new things and works mobile market, innovating trends like Virtual and Augmented Reality
Mobile Payments

Application Security

App Security

Face I.D Technology

Cloud-Based Apps

Internet of Things

Artificial Intelligence

On-Demand Apps

Accelerated Mobile Pages

Virtual Reality Apps

Enterprise Apps

Cloud-based Apps

Android Instant Apps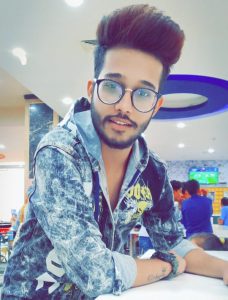 Jayesh is a senior content writer at Nimble AppGenie. A writer by day and reader by night, he specializes in technical blogging. He uses his curiosity and experience to write valuable content for small enterprises as well as large scale industries. Nimble AppGenie offers Sports Website and Ewallet app development as well as marketing services. Hire dedicated and skilled developers for your projects to achieve your desired goals.